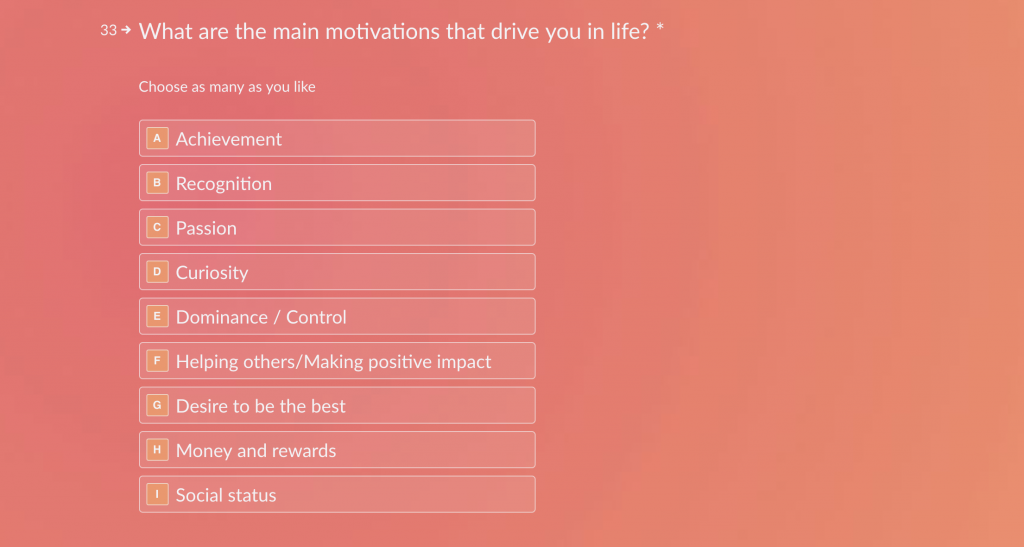 Question #33
You're completing the Youth Speak Survey, and you come across this question. What do you base your response on? Why does AIESEC want to know this about you?

Understanding how to better align our organization with the people we serve and represent, the youth of today, guides the direction we take as an organization. To understand what's most important to the largest youth population that ever existed, AIESEC is running the Youth Speak Survey with the aim to understand what matters most to you and bring that to the attention of decision-making stakeholders.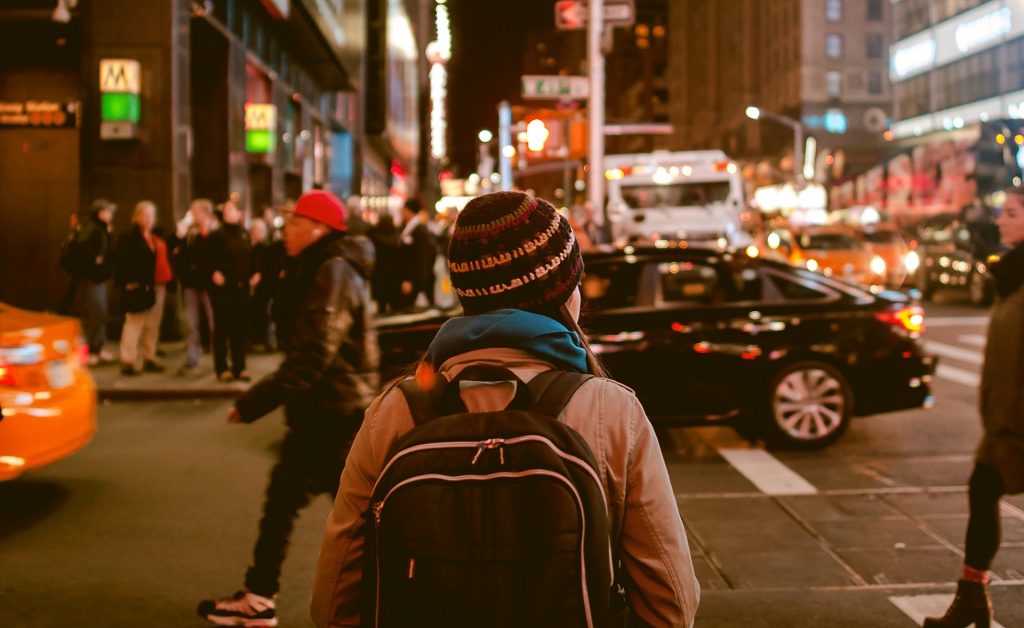 Leadership and self-awareness
In AIESEC, we talk a lot about leadership. You might think this is a very vague or broad term, especially if you're not familiar with the association. However, at AIESEC we have a pretty specific idea of what we're talking about when we talk about youth leadership.

In AIESEC, we strive to develop four leadership qualities in both our members and exchange participants through the Leadership Development Model. Today, we want to talk to you about one of the four qualities: Self Awareness. The first step to being self-aware is understanding and living your personal values, which is easier said than done.


Why are we talking about values?
Our values are one of the core elements that define who we are and what we do. Our personal values are the definition of what is important to us and what gives us purpose in our lives. For example, if you value family and you don't value wealth, you probably wouldn't feel fulfilled if you work 60 hours a week and never have a chance to see your family. You would probably be happier with more time to spend with your family, even if it meant having less extra money.

What we value influences our behaviors, the choices we make, our emotions, habits and lifestyle. They give us motivation to pursue things that help us reach our goals and determine what we do at home, work and in social situations.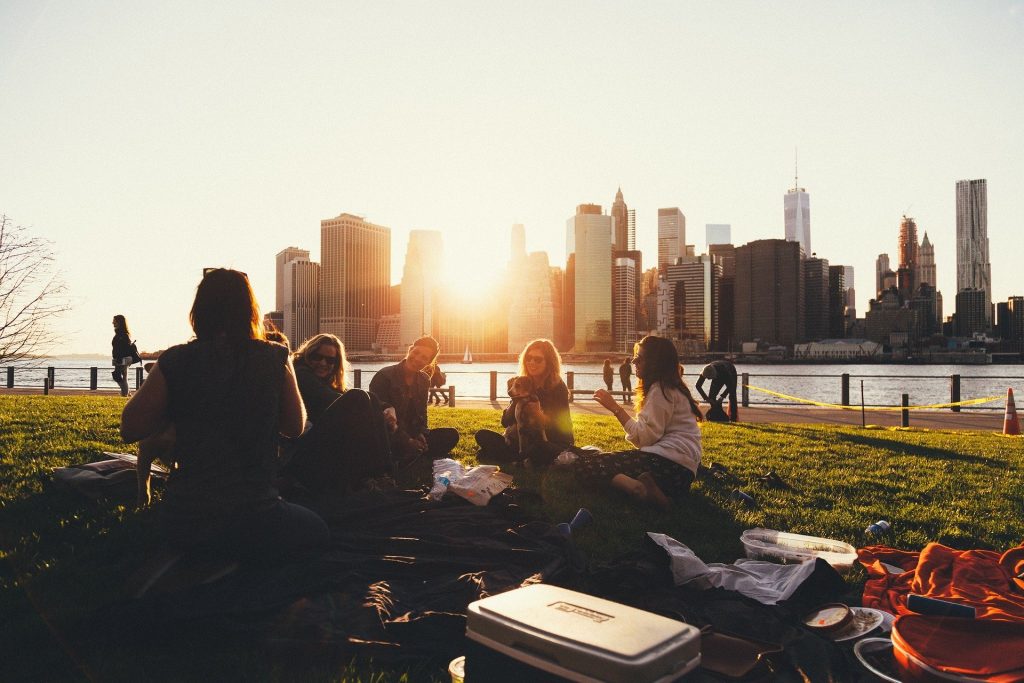 Are the values that you want to have the values that you are living now?
When we are disconnected with or unaware of our values, we tend to make choices out of instant gratification instead of based on what's important to us. In the long term, this causes dissatisfaction because we aren't addressing our life priorities. Having clarity of the things we value most can make it easier to identify unhappiness caused by a misalignment between the values we have and what values we live through our actions.

It's difficult to change your behavior. Understanding our values is one of the first steps you can take. After identifying which things we value the most, we are able to better prioritize based on those values. Our time is a limited resource. We need to prioritize to align ourselves with what is most important to us.

Once we have a clear idea of our priorities, we can make more consistent decisions. Making decisions based on the things that are important to us put us on track to achieve our long-term goals.

Having a clear idea of our values can help us clarify those long-term goals. We should define where we want to arrive based on what we hold most important. Once we have focus and clarity of our goals, prioritization and consistent decision-making can help us to reach them.

Our actions won't always reflect our values and beliefs. Exactly for this reason, we need to strive to better match our values with our behaviors.

Leading with values
How does knowing what we value make us a better leader?

When we lead based on our values, we don't measure success through prestige, wealth or power, but through how much what you've done is aligned with what you value (that is, of course, if your values are not wealth, power or prestige). When you have a strong understanding of your values, it helps to keep the people you lead on track towards their goals. As leaders, we get more fulfillment from work we do when we lead from what's important to us.

Inside of a large organization like AIESEC, our values define our organizational culture and inform how our membership lives the AIESEC experience. The young people who are a part of AIESEC live our organizational values, adding meaning to the work required to maintain the organization. Our values give us our purpose and define who we are as an organization.
The six core values of AIESEC are: striving for excellence, demonstrating integrity, activating leadership, acting sustainably, enjoying participation and living diversity. We focus on these values to ensure that the young people who take part in AIESEC become leaders of positive impact. You can learn more about the AIESEC Values here.
So, let's get back to the Youth Speak Survey
Through the YSS, AIESEC can be more aware and understand better the global youth we aim to represent.

So, what are the main motivations that drive you in life? If you have a clear understanding of your values, it shouldn't be hard to answer.
Do you perceive a leader as somebody who is self-aware and leads from their values? Or do you have another definition of leadership?

#SpeakUp and let us know by completing the Youth Speak Survey.

6