We grow up taught to be afraid of beginnings; of everything new, of the unknown. We are told that it sure is worth starting fresh, but that it's going to be hard and painful. Somewhere along the road to maturity, we get hooked on the idea that beginnings should scare us and so, our desire to go out on a limb, to experience something we never did before, shrinks and fades away.
How often did you think of trying something new, only to give up in the face of fear? How many times did you want to start that dance course you've been postponing forever, to sign-up for that class that has nothing to do with your major? To just get going on that art project you've been dreaming about?
How many times did you tell yourself that you shouldn't go through with it? That it's going to be so complicated, so hard to get the hang of it, that it's just not worth it? How often did you convince yourself to listen to what you believe to be reason, despite that feeling in your chest that's telling you to just jump?
We all succumb to our fear of beginnings more often than not. It stops us from experiencing all the amazing things the world has to offer, from reaching our full potential and, truth be told, from having fun. We tend to forget about this when we think about doing something new. That beyond all the things that could go wrong, all the complications and roadblocks, we should be enjoying it.
Why do we start again?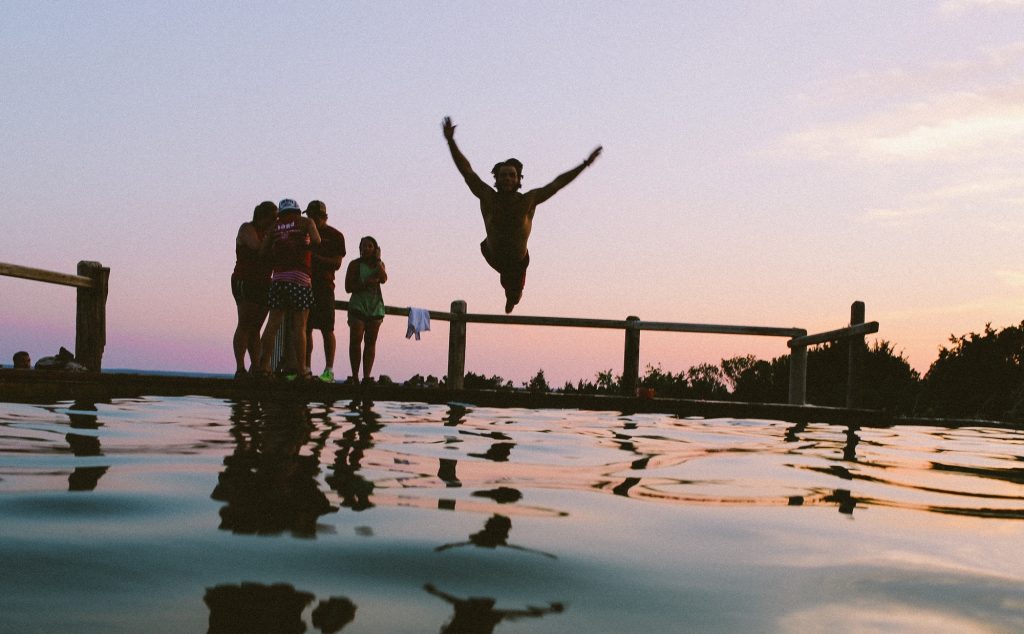 The greatest thing about beginnings is not that they're an open door, but that you get to decide what's on the other side of it. They're the moments you get to take the reins of life into your own hands and stir the ship in the direction you want.
Blaise Pascal, a French mathematician and physicist, said that "things are always at their best in their beginning" and boy, was he right. When else do you get to be clueless and naïve and have an infinite number of possibilities right in front of you, millions of worlds at the pinpoint of your own mind?
At the end of the day, there's no better position you could find yourself in than at the beginning of a new path, stretching out endlessly, filled with possibility and adventure. There's no place more magical or wondrous than the edge of a cliff, right before you're about to jump into what could prove to be the best experience of your life. The vast unknown before you might seem scary, but you must see it as a blank canvas; ready to become whatever you want to make of it.
So don't hesitate to take the jump, to make a step in the unknown direction. To start fresh. After all, each day brings with it the chance for something new. What are you going to take on this week?
12