New season, who dis? – The AIESEC Podcast is back!
Throughout its existence, AIESEC has made the promise to develop leadership in young people – every day, no matter the circumstances.

One of the ways it spreads this message in the world is through its podcast that spanned over 2 seasons and has amassed thousands of listeners all around the world! Featured guests ranged from Harriet Lamb, former CEO of FairTrade International, International Alert, and now at Ashden, Kelly Lovell, and Sonika Manandhar, recognized as UNEP Champion of the earth.

It tackled topics that are an enormous part of our lives, now more than ever, such as building the future, acting sustainably, persistence, and leadership in crisis.

Today, the podcast is back with new guests and it focuses on the topic of getting ready for the future, in the post-pandemic world, especially for young people. It aims to showcase inspiring stories of brilliant guests from all around the world, and how we can learn from their experiences.

Who is the host?
This season, our podcast host is Mohamed Alshammari. Mohamed comes from an interesting mix of backgrounds and for him, that has played a big part in making him the person he is today.

His parents come from Palestine and Saudi Arabia, he was born in Jordan, lived in Bahrain, and later decided to continue his university studies in the United States of America. He lived and worked in Costa Rica for the past year and he just shifted his home base to Colombia as he embarks on a whole new adventure. Talk about living diversity!

These experiences led to several questions: Where do I belong? What is home? What does 'home' mean?

Mohamed has always chosen the road less traveled. He made the bold choice of switching majors and moving to the other side of the world to the United States after 3 years of law school in Bahrain. Living abroad, according to him, was uncomfortable but also empowering. He approached it with an introspective mindset, trying to understand himself and how he behaves in unfamiliar environments.

In the United States, his love for AIESEC and the impact it had on him made him want to facilitate this experience for more young people. Alongside his studies, he trained volunteers and promoted AIESEC on the campus to give the students the chance to develop their leadership through life-changing experiences abroad.

He is now an AIESEC alumnus, having finished his last experience in AIESEC as the Head of marketing for AIESEC in Costa Rica this year.
What can you expect from the new season?

When we asked Mohamed what he is most excited about for this podcast, he said it is talking about things that matter to youth. The main aim of this podcast is for people to leave with a vision of how young people can prepare for the future.

He is passionate about showcasing the stories behind the successful minds of the guest speakers, to know the turning points for them that led them to be who they are today. His hope is to put listeners on a path of ambition and learning with each episode!

From this podcast, I want listeners to understand and learn the mindset you need as a young person to prosper and thrive. Simply, how to be future-proof.



Mohamed Alshammari
Where can you find it?
The first episode of the podcast will be available, on 16th November on Apple Podcasts, Spotify, YouTube, and Google Podcasts.

You can hear or watch the trailer episode on the links below. We'd love to see you tune in for the first episode! Happy listening!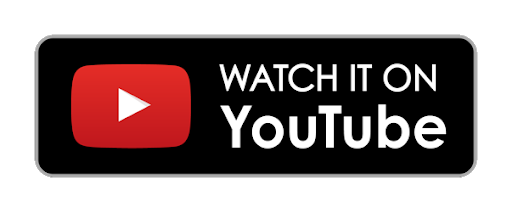 3