On 20th March 2018, 300 delegates from around the Asia Pacific region came together to deliver The World's Largest Lesson in different schools around Sri Lanka. AIESEC in Sri Lanka along with its sponsor Asian Development Bank ensured that we mobilize 3000 students to learn about the Sustainable Development Goals and inspire action.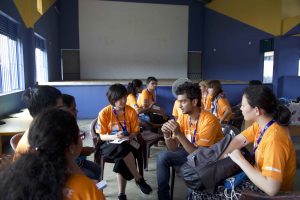 The delegates started right off early in the morning and left for the schools with one vision in mind. All of them wanted to contribute in moving the younger generation towards building a happier world devoid of inequality, injustice and any other problem.
And boy, did we achieve that? These individuals from different entities of AIESEC taught, engaged and prepared the bright young students to contemplate about the problems around the world and how we can together gather solutions for it.
With different forms of icebreakers, activities and sessions, we got the children to commit towards the SDGs and pledge towards building the world into a better place for then will we be able to truly achieve peace aligning it with the vision of AIESEC in general.
Post the lessons, AIESEC in Sri Lanka hosted its grand scale Youth Speak Forum with a delegation of 1500 youth participants wherein the Head of Asian Development Bank's NGO and Civil Society Center, Mr. Chris Morris spoke:
"We just came back from launching the World's Largest Lesson where we worked with some inspiring young children. Lessons on the SDGs are close to my heart and SDG 6 (Clean Water and Sanitation) is of course my passion. I believe we are all constantly learning and relearning.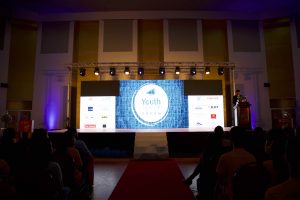 "ADB has strongly supported the inauguration of the Youth 4 Global Goals Initiative and have seen and contributed greatly to the SDG curriculum from its infant phase to what it is today. We are very proud to have AIESEC as a key partner, an organisation that doesn't just sit around and talk, but one that also takes action, bringing good ideas and thoughts into local schools and communities, implementing it in the region."
As youth, we believe in the ability to empower, to lead and to make a difference. We have a lot of important lessons to deliver as we are constantly working and failing and learning from it. What is your biggest learning and what is the lesson you'd like to teach, dear youth? We're listening.
Go to aiesec.org to learn how to inspire action yourself.
8