Corporate Social Responsibility (CSR) is an essential concept for all businesses, from large multinationals to small family-owned establishments. It is an obligation to ensure that all operations of the company are in line with its values and those of society. In today's world, it is becoming increasingly necessary for companies to incorporate CSR into their operations, as it can have a meaningful effect on their reputation and bottom line.
Why is Corporate Social Responsibility Important?
"Businesses cannot be successful when the society around them fails."
The first step in implementing CSR is to fully understand why it is important. Companies should assess the impact their operations have on the environment, their employees, and the communities in which they operate. By evaluating these impacts, companies can make informed decisions that will benefit their stakeholders, such as reducing their carbon footprint, supporting employee well-being, and investing in the local community.
What are the Benefits of Corporate Social Responsibility?
Once a company understands the importance of CSR and has taken the necessary steps to implement it, there are numerous benefits that it can reap. For example, by engaging in CSR initiatives, companies can improve their public image and gain the trust of their customers and other stakeholders. Additionally, CSR can increase employee morale and engagement, as employees will feel that their employer is committed to making a positive impact on their lives and the lives of those around them. Finally, CSR can also lead to increased profitability, as customers, investors, and other stakeholders will be more likely to support the company if they know that it is committed to ethical and responsible practices.
The next step is to create a plan for incorporating CSR into the company's operations. This plan should include specific goals, strategies, and metrics for measuring progress. Companies should also consider how their CSR efforts can be effectively communicated to stakeholders, such as customers, suppliers, and investors.
How Can We Implement Corporate Social Responsibility?
When implementing CSR, companies should consider the different types of initiatives that they can undertake. These can include:
Environmental initiatives to reduce their carbon footprint, such as investing in renewable energy sources and reducing waste, as well as implementing corporate policies that benefit the environment
Social initiatives to support their employees, such as providing health benefits, Improving labor policies, and promoting work-life balance, diversity, equity, and inclusion
Community initiatives to benefit the local community, such as volunteering, Participating in fair trade, and donating to charitable organizations.
By assessing the different types of initiatives that are available, companies can create a comprehensive CSR plan that will make a meaningful impact on their stakeholders.
Finally, companies should ensure that CSR is an integral part of their corporate culture. This should include developing formal policies and procedures, training employees on CSR principles, and incorporating CSR into performance reviews. It is also important to ensure that CSR initiatives are sustainable so that progress can be tracked and goals can be adjusted as needed.
By implementing CSR, companies can demonstrate their dedication to ethical business practices, heighten their reputation, and increase their profitability. In the present day, CSR is not just desirable; it is essential. Companies that do not take the time to implement CSR will find themselves at a competitive disadvantage, as they will not be able to attract the best talent or customers. By putting in the effort to implement CSR now, companies can guarantee their business success for years to come.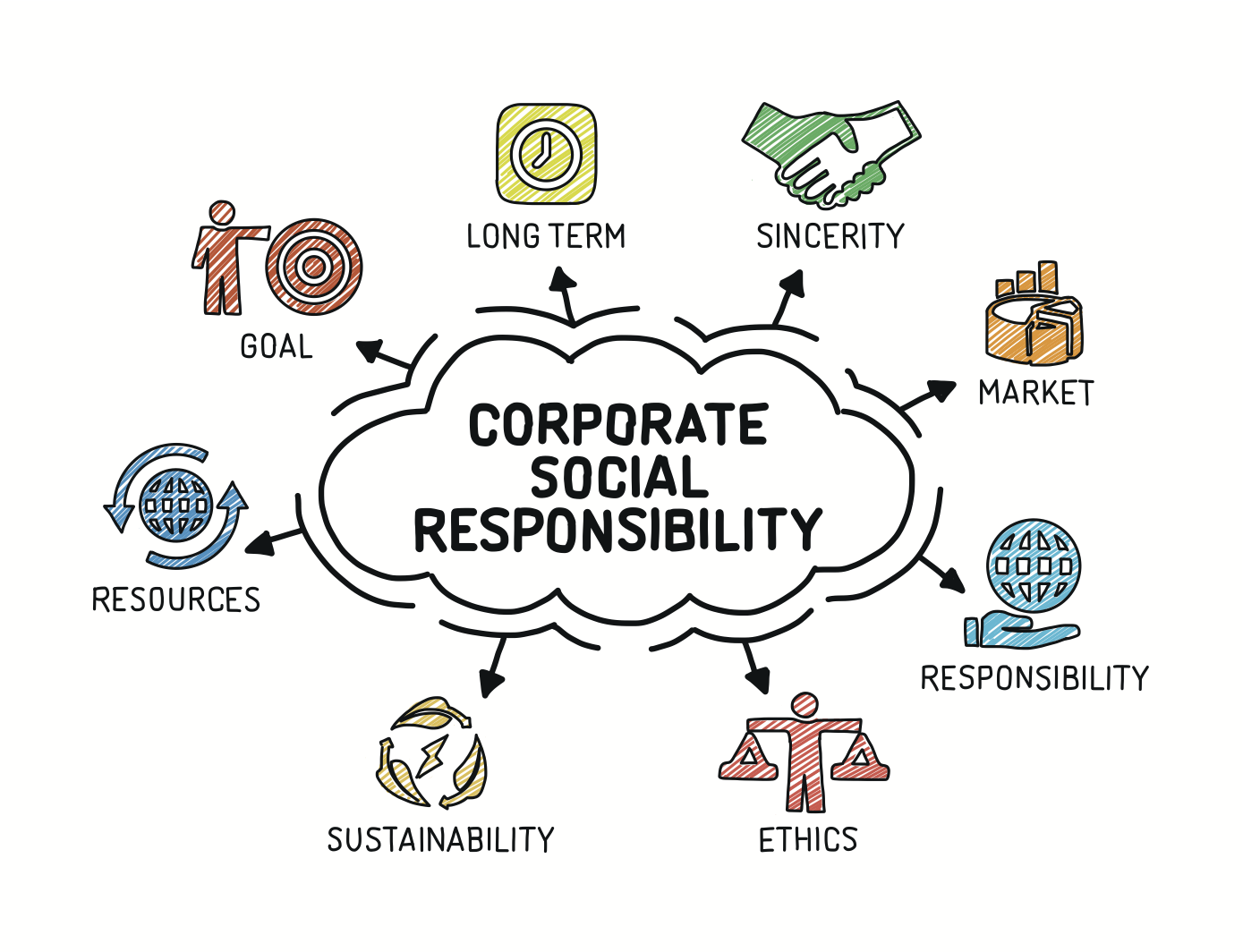 ​​Some Companies Doing It Right
Wells Fargo is amongst the most charitable organizations, as it donates up to 1.5% of its revenue each year to charitable causes through more than 14,500 nonprofits. The company donated $6.25 million in response to the COVID-19 pandemic to support a domestic and global response. This includes $250,000 to the International Medical Corps across 30 countries, $1 million for the CDC Foundation, and $5 million for efforts at a local level to address community needs.
With an eye to hiring, Starbucks wanted to diversify its workforce and provide opportunities for specific cohorts. To tackle racial and social equity, Starbucks announced a mentorship program to connect black, indigenous, and people of color to senior leaders and invest in partnerships. The chain also aims to have these minorities represented at 30% in corporate roles and 40% in retail and manufacturing by 2025.
When their parks closed due to the COVID-19 pandemic, Disney focused their CSR efforts on local communities by being active and encouraging employees to do the same. They provided $27 million towards food donations and PPE from closed parks and production sets and encouraged employees to participate in virtual volunteering. Their yearly report details Disney's efforts to increase diversity, equity, and inclusion, support environmental sustainability, and charitable giving through their three focus areas: World of Belonging, World in Balance, and World of Hope.
"At Disney, creating stories and experiences that inspire and bring people together is ours. Our stories encourage children and adults to see the world in a positive light, to believe that anything is possible, and to take action to make their world a better place," said Jennifer Cohen, executive vice president of Corporate Social Responsibility at The Walt Disney Company.
Are you interested in implementing Corporate Social Responsibility and making a change? AIESEC connects companies with young, global-minded youth keen to change the world. Head to our Partners Opportunity Portal to find out more.
4