A boy passed by a giant elephant whose legs were tied to a tree . When he asked why the elephant didn't try to escape, his father answered that he had been taught since he was young that he was too small to untie the rope by himself. So, he grew up unwilling to try thinking he could never be free.

Throughout your life you probably have heard the "too young to do so" echoing in your ears. A phrase that was proven wrong by so many well-known figures. Such as Mark Zuckerburg, Malala Yousafzai, or Greta Thunberg. Something they have in common is that they all created a change when most people assumed they were  too young to do so.

Similarly, here are more inspirational stories of young people we want to highlight:
The boy who harnessed the wind
Willaim Kamkwamba is a Malawian boy who at the age of 14 decided to build a windmill using items from a scrapyard. The windmill he designed at first only provided electricity for his house, but his contribution didn't stop there. He was the inventor of the first solar-powered water pump that supplied drinking water to his entire village. Therefore, his entire story was documented in a book named "The Boy Who Harnessed the Wind".

Kamkwamba dropped out of school but he didn't stop searching for his passion. He used to go to the local school library. That is where he found the book that inspired the windmill design and it was where it all started. We see him as a true reflection of being solution-oriented. Which is one of AIESEC's leadership development qualities. Lack of supply and poverty didn't stop him from having an impact. You can check his TED talk here to know more about his inspiring story. 
The girl who got her recommendation letter from Michelle Obama
Yara Shahidi is a 20-year-old American actress and model. She is known for her efforts to raise awareness to different social issues. She is a real example of a world citizen as she uses her platform to make a real change in society. Shahidi was part of Obama's initiative Let Girls Learn which helps unprivileged girls to get decent education. Which is how she got Michelle Obama's support.
The one who gives hope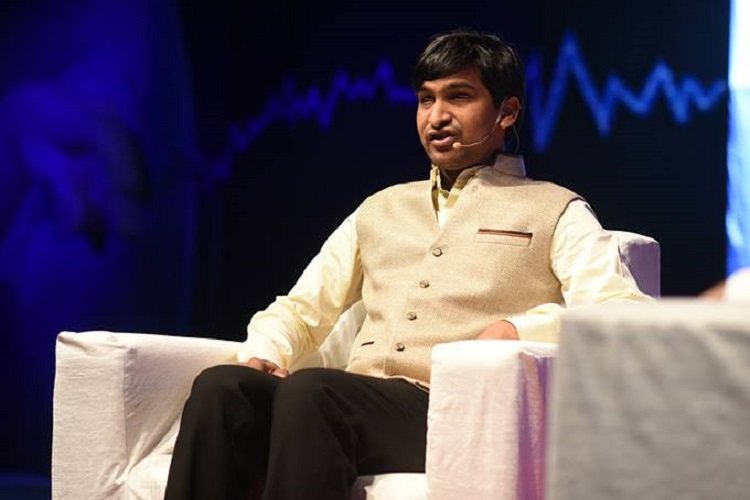 Srikanth Bolla is a 28-year-old Indian industrialist and the founder of Bollant Industries. He was born visually impaired and that didn't stop him from achieving his dream. Proving that all it takes to reach your destination is to be self-aware. A good leader is not a person with no weaknesses. But a person who knows his weaknesses and knows how to overcome them. He was denied admission to the Indian Institute of Technology, engineering department because of his visual impairment . However, he decided that this won't be the end of his story. He became the first visually challenged student from India to get admission at the prestigious Massachusetts Institute of Technology. Today,  his story is a real inspiration for dedication and self-belief.
The youngest minister in the world
"I honestly believe if there's a big change that can revolutionize the world, it would be done by a young person"

Shamma Bint Suhail Faris is a 27-year-old Emirati politician. Who is Minister of State for Youth Affairs in the United Arab Emirates. By talking about Shamma we are talking about the youngest government minister in the world. Not only was she the youngest to hold such a position but also she was the first Emirati to earn a Rhodes scholarship to enter Oxford University. Her work centers around empowering others. She is a huge advocate and supporter for youth as well as an inspiration for them for her educational & political journey. 
Too young to do this. Too old to do that. All of the above stories started with an action that seemed too simple to  contribute to the world. But it did, that is the power of small actions that lead to a real impact. We live in a world where our actions define our future. By no means of doubt every action does matter and those were part of many examples out there.
When you throw a rock to the water, it starts with one circle and its ripple effect continues far from where it landed. One initiative from you can be the change you want to see in the world. Don't let anyone define the perfect age for you to do something. Don't let anyone tell you "you are too young to create a change".
15