If you could solve a global issue and get support from Schneider Electric to do it – what problem would you solve?
In just 35 years, almost 70% of the world's population will live in urban centers. Cities are our future – why not integrate them with innovative urban policies and truly intelligent systems?
That was the starting question that leads Schneider Electric to partner with AIESEC for Go Green in the City Challenge. The partnership aims to empower youth across the globe to create innovative ideas to solve bold questions in the world and, together with Schneider Electric, make it happen. Go Green in the City is here to challenge all the youth to solve one of the four real-live cases within energy management or submit an original idea for efficient energy management in a city environment.
 So how does it work?
Together with a partner, you can present your proposal through text or an infographic! If your idea makes it to the finals, you will have the opportunity to visit Schneider Electric's HQ in Atlanta  USA to pitch it and – possibly – win a grand prize! 
The cases are in the following fields: 
efficiency management in cities, sustainability &  inclusivity, digital economy, cybersecurity and smart manufacturing & smart-chain!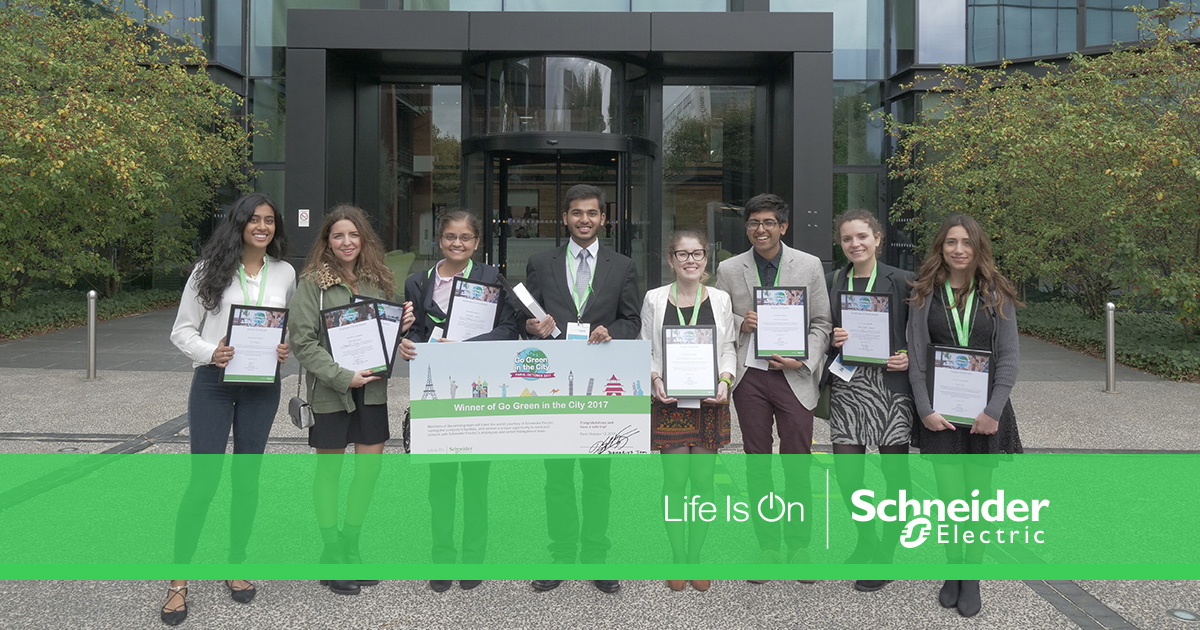 Beyond raising awareness about the Sustainable Development Goals, the partnership between Schneider Electric and AIESEC aims to empower youth to take action and solve world's challenges!
5