Have you ever wondered how a company can contribute to Building & Linking our Future as a young generation?
Prysmian Group has been working with AIESEC over the past year through the Youth 4 Global Goals initiative, by piloting different strategies that not only support the UN Sustainable Development Goals, but also aim to link the company's sustainability plan to AIESEC. Through their efforts, the establishment strives to support more young people to live and lead the change through Global Volunteer experiences.
Taking into account that we, as millennials, deeply care about what is going to happen in the future and that, as sources such as Forbes have pointed out, we are going to be the ones changing the world, it's important to note that it's through initiatives like this one that we really get closer to what our generation strives for.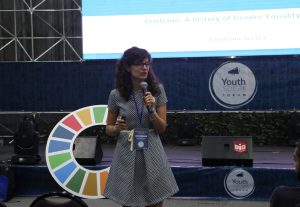 It's exactly this desire for linking the future what Prysmian Group is all about. The partnership, however, is not only connected to what we, as millennials, look for, but also to our vision as AIESEC, as Fabrizio Rutschmann, SVP Human Resources and Organization at Prysmian Group, points out: The future of everyone depends on the sharing of different experiences and cultures and on the respect of differences, which represent both a professional and human asset.
Considering that everything is aligned to what both organizations strive for, these are the highlights of this purposeful partnership so far:
Prysmian Group has successfully participated in AIESEC's Global Youth Speak Forum 2017 in Cartagena Colombia, running a workshop to gather insights on diversity and inclusion in the workplace from the wide and diverse group of young people attending the event.
Prysmian Group has also successfully supported young people in participating in the Global Volunteer Program of AIESEC, enabling them to share their cultures and experiences, and allowing them to develop their leadership while also being part of a volunteering experience targeting a specific UN Sustainable Development Goal.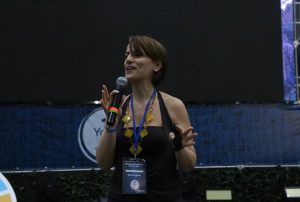 Our most exciting upcoming project in collaboration with Prysmian Group will be piloting a strategy that aims to provide their employees under 30 years old with Global Volunteer experiences around the world, targeting Gender Equality, Climate Action, and Responsible Consumption and Production, goals that are closely connected with Prysmian Group's sustainability strategy.
In this framework, the Prysmian Group Graduate Program will play a key role for finding the ideal candidates for the projects related to the selected UN Sustainable Development Goals, as it represents the best basis for the personal skills required to join the Global Volunteer Program: dynamicity, international vision and sense of leadership.
It's through all these initiatives that this partnership aims to link the future, connect youth and enable Global Volunteer experiences for a more inclusive and diverse working environment.
Stay tuned for more updates in the following months.
If you want to learn more about the Prysmian Group Graduate Program, click here.
If you want to apply to the 7th wave of the Prysmian Group Graduate Program, click here.
If you want to learn more about Global Volunteer, click here.
2