Staying positive while facing some challenging situations is not an easy task at all! That is why we decided to tell you the stories of those 4 people, who make positivity a solid rule in their lives. Learn how they do it, and maybe you will find something you can relate to, which will help you to keep your positivity as well.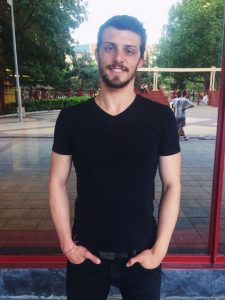 Tolunay, Turkey – "There is always a solution if you are looking for it". 
It's all about the mindset. For me, it doesn't make sense to be negative, because it never helps you. I believe that a brain has an energy, which is positivity. Even in the challenging situation, the idea is to be positive so you can be able to find solutions. I try to not get stressed, because in this case, I have a chance.
Last year my doctors discovered that my Mom had a cancer. Usually, that is the thing you don't expect. Who knows what's gonna happen. At that moment I didn't know what to do, or what to say. Of course, I heard the stories of those people who had cancer and just because of their positivity they beat it. So my idea was the same. I could either choose to be sad all the time and get nothing or stay strong because there is always a solution. Those were hard times, and I was always busy with something and I, of course, needed to spend time with my Mom, to show her my motivation and give her hope, because otherwise what she's gonna do, right? So she had a surgery and everything was back to normal. The thing is that there is always a solution if you are looking for it."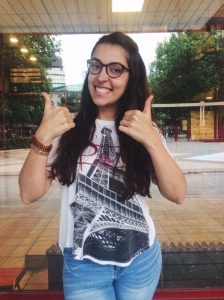 Carol, Portugal – "Let's stay focused and freak out after."
What helps me to stay positive is knowing that after the situation I will learn something out of it and be better. 
This year I had to organize a conference for 200 people in 3 weeks. I was just like: how will I do it, 200 people in a foreign country, no people to help me. But then I just stayed focused, I did a list of things I needed. And I thought that one day I will be there, I will organize a conference and I will be very proud of myself and I will learn a lot of things, so let's stay focused and freak out after.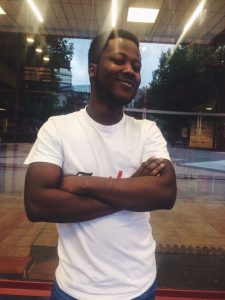 Samuel, Nigeria – " I was confident and really positive about it and in the end, it paid off."
I believe we attract what we think about the most, and worrying doesn't change anything. 
I was trying to get an internship in one of the biggest companies in Hungary and I heard from somebody that they take only European Union citizens, so I was really worried. Anyway, I applied, and I went through the whole process involving 2 exams and 3 interviews. I was confident and really positive about it and in the end, it paid off, I got the position.
Natasha, Russia – "My stressing out will not help at all."
I have a rule which helps me to stay positive throughout my life: every time when something goes wrong I just tell myself that in 10 years I will not remember it. And then I stay positive 🙂
When I was going for my international experience, it was really complicated to get a visa and it was super expensive. But then I decided that my stressing out will not help at all, and that's how I managed that.
As you see, there is nothing complicated or exceptional in those stories. We all have day-to-day battles we fight. What important is to realize that positivity is a powerful weapon to get you through.
Learn about remaining positive through uncertainty by finding an opportunity on aiesec.org.
11