Nowadays, the headlines from around the world are providing crucial reminders of the need to promote clean and transparent businesses, governments and societies. We're ending 2017, and the fight against corruption still goes on. It is tempting to feel discouraged, but if you thought there's nothing you as an individual can do, think again! Let 2018 be the year you stand up and say: "So far, and no farther."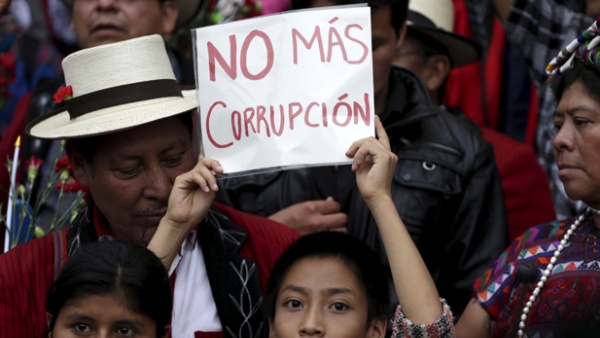 Elaine Dezenski, Head of Partnering Against Corruption Initiative, said: "What are the expectations of future generations when it comes to creating a greater sense of accountability and transparency within key institutions? What do today's leaders offer in terms of a model for those who will follow them?"
This issue might be so deeply established in the private and public workings of a country that people start thinking that corruption is "just a way of life". However, we need to be aware that every society, sector and individual will benefit if you say "No more" to this crime.
As individuals, we can make a difference by breaking the chain of corruption in our lives. Whether you're a civil servant, a member of the media, a trade union member, a business person, an NGO worker, or an ordinary citizen, you CAN act against corruption.
Here are some great suggestions by UNODC, on how you can say no to corruption.
Strengthen democracy…

By educating ourselves about the rule of law and what their government has pledged to do to fight corruption.

Being part of an informed citizenry is not only vital to a healthy democracy, but it holds elected officials responsible for their actions.

Promote justice…

By reporting incidences of corruption to the authorities.

By coming forward, you not only stand against the corrupt, you also stand up for your community.

Support education…

By teaching children that corruption is unacceptable.

Parents can teach their children the value of integrity.

Bring prosperity…

By refusing to pay or accept bribes, facilitation fees or gifts.

Rejecting illicit rewards for work done or to be done sends a strong message, not only to those who would attempt to solicit favours, but also to those working with them.

Safeguard development

…

By telling elected officials that fighting corruption should be an integral part of all development policies.

Reminding those you put in office that they represent you, your community and your ideals, at home and abroad, is not only your right, it's your responsibility.

Improve public health…

Demand easy access to transparent healthcare information, for example on the services citizens are entitled to and their costs.

Access to basic healthcare is a right of every citizen. Knowing your rights and asking the right questions are all part of being a responsible citizen.
However, let's not forget the next generation. Change takes time; whatever seeds can be planted now will eventually come to fruition, leaving something valuable for the next generation to cultivate even further. If we start by taking these simple and small actions, the impact will be bigger and more powerful in the next few years. Join in to get started in the movement to make our world corruption free. Let's be the generation that began the fight to eradicate corruption!
1