Curious to see what an exchange experience is actually about? What adventures expect you when you decide to step outside of your comfort zone? If yes, check out the story of Adam Abdulraheem, and find out more about his volunteering experience with AIESEC in Cote d'Ivoire!
Hi, my name is Adam Abdulraheem, I'm from Ilorin Nigeria and I went on an internship to Cote d'Ivoire between July and August 2017. 
What was I looking for?
I worked as a presenter for a startup radio station called 'Radio Amitie' (Amitie means friendship) in Abidjan, teaching English to the listeners. As a communication student, I wanted to enhance my skills, learn how media operates in other environments, but also learn about other cultures, develop new networks,  all while helping to build a better community. My internship proved to be even better than I expected, as I was able to achieve more than I the goal I had set.
A world reporter coming up!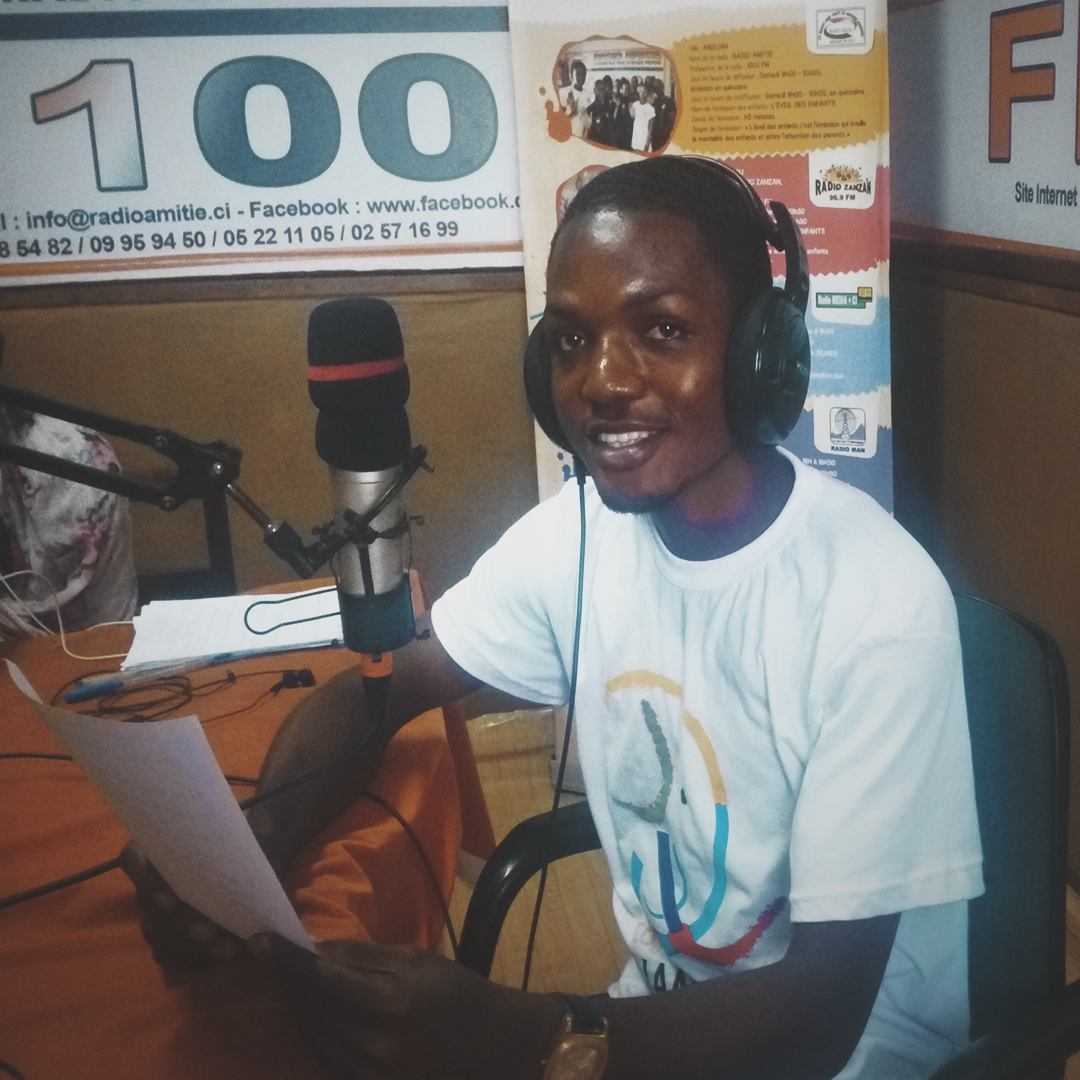 During the time I was there I ended up facing an unexpected challenge, as the radio station had to stop the English programme for a while, forcing me to wait until everything was up and running again. This came with an opportunity to try some other things and, while I was waiting, I joined the journalist crew of the station and work with them as a reporter, writing for them on different topics. On the 18th of July 2017 I wrote a paper about the life of Nelson Mandela and his fight for freedom, which was used to commemorate the occasion.
I also wrote an article about food in Nigeria and two different ones about two social organizations in Ivory Coast, which ended up being published in an international magazine called Development Innovative Insider.
I attended several conferences and had the opportunity to speak during one of them about SDGs and the role of young people in using digital technology to achieve the goals.
The search for balance
My stay in Ivory Coast was a great learning experience. Despite being an African travelling to an African country, I felt really out of my environment because of how I was treated at work, in my host home and on the street.
I felt so visible, but also welcomed everywhere. I used to think people outside of Nigeria might have negative perceptions towards my country because of the negative way media tends to portray us, but I was totally wrong. What I experienced was completely different. I didn't only learn about Ivory Coast, but also many things about Nigeria – the way I perceive and appreciate my country was transformed for the better.
My Ivorian family
One of the biggest lessons I learnt while being there was how to celebrate every single day. Ivorians are not complainers – they live each day as it comes and enjoy the moment. I was greatly influenced by their support and generosity. It made me realize that this world means so much more than what it seems to be for one person only. I lived with a host family that was lovely: they taught me how to make Ivorian food and made me try out different local and national recipes. We danced together, ate together, cooked together. 
I noticed a big change in me during my stay with the family, discovering that I became more appreciative of the little things I usually didn't notice, so thankful for everything. I learned to search for more meaning in my life.
There are many wonderful moments I got to experience that made me believe we actually do not know what we are missing out on until we get to live it. I discovered that for the past 22 years of my life, I had actually been stuck in the same environment – eaten the same food and interact with the same people.
Finding a purpose
Another thing that changed about me was my self-esteem. I felt valued and valuable during, as well as after my exchange experience. I will never be the same because I got the opportunity to see, to live and make an impact beyond my comfort zone.
To conclude this I'd like to say that going on exchange is an investment you get so much from, just like going to school, because everything you need to know to become the very best version of yourself is not only in the books you read, but also in the places you visit, people you met and the goals you achieve.
7