Lea Schachtebeck is one of our Global Volunteer Exchange participants in 2023. She is someone who knows very well how to explore her limits, step outside her comfort zone and what it means, and how create an impact. She chose to participate in our Global Volunteer exchange program with AIESEC from Germany to Tanzania in March 2023. I had the chance to meet with her in AIESEC in Germany, and I wanted to include her in this blog because her story from Germany to Tanzania can inspire many people!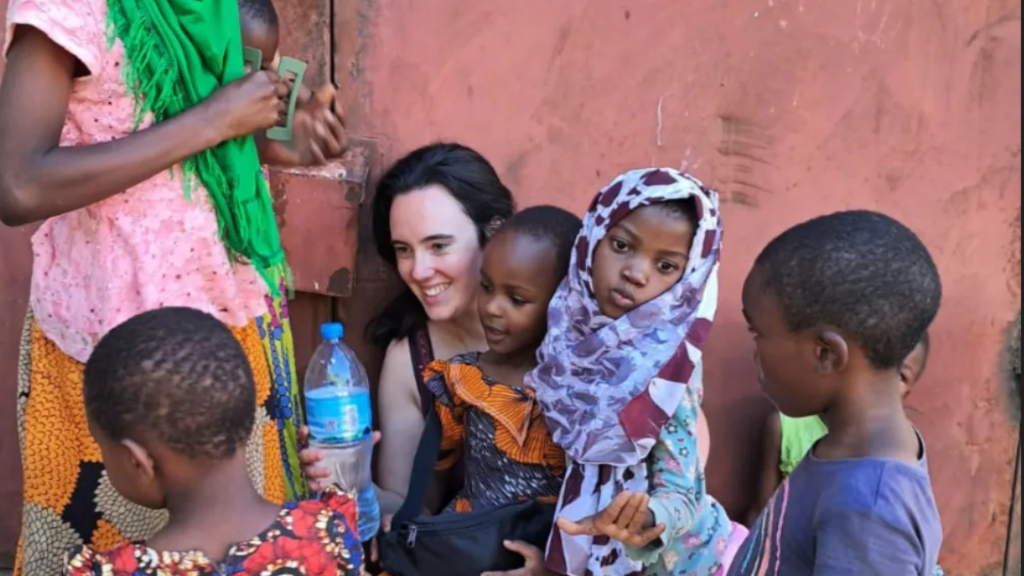 In her project in Tanzania, Lea volunteers for girls and women to improve their situation. Getting out of our comfort zone makes it easier with the support of the AIESEC Volunteers (AIESECer) with whom we lives, with the difficulties of living in a culture we have never known. While the project provides support to non-governmental organizations in the country, she also spends time with AIESECers. 
We asked Lea 2 questions about her experience, but first I would like to share some information about Tanzania so that we can better understand why volunteering in Tanzania is so important, or how valuable Lea's work is! 
Why Is It Important to Volunteer in Tanzania?
 It is possible to say that people in Tanzania live on less than $2 a day. To date, about 60% of women live in extreme poverty. As in many other countries in the region, women make up the majority of the agricultural labor force, at 70%. Yet, only nine percent have sole ownership of land, only 12% use bank services, and women spend three times as much time as men on unpaid and domestic care work. Through the policy called Generation Equality commitment, Tanzania will implement actions by 2026 aimed at increasing investments in gender-responsive public and private quality care; creating an enabling legal and policy environment on expanding decent work for women in the formal and informal economy; expanding women's access to and control over productive resources; and designing and implementing gender-responsive macro-economic stimulus packages so that the number of women and girls living in poverty is reduced. 
Hey Lea, can you describe your Global Volunteer experience?
"Karibuni! That means Welcome (pl.) in Swahili, as I learned here on my volunteer project in Tanzania. Here, I am working for two NGOs that are looking to improve the situation of girls and women in the country. On the one hand, I am responsible for Social Media, and on the other, I support providing Workshops to educate about reproductive health. Since the beauty of this program is to work independently, I also chose to start working on a Teacher Training Seminar, to help teachers in learning how to better support their students who are struggling with puberty and/or menstruation. Besides my project, I spend a lot of time with the AIESECers here, because they live in the same house as I do. They help me navigate this new and very different environment. They help me understand the local market, the public transportation system, and most importantly, some behaviors of the locals. On weekends, they help to organize trips around Moshi, the city where I'm staying. So it is never boring. In summary, I am enjoying my experience very much. It is very nice to see the real Tanzania, not just the tourist parts, but at the same time have support to be able to process everything."
Sounds amazing, Would you recommend AIESEC programs to young people, what were your main achievements?
"Yes, my main achievement was setting up the Teacher Training Program. I am not sure if people will keep working on it after I am gone, due to lacking resources. But I think talking about the idea already brought a broader perspective to what the NGOs can do to offer sustainable support. "
With these two basic questions, we received a share from Lea about her experience. However, it is also true that it is difficult to fully understand without experiencing Global Volunteer yourself! 
Volunteering is feeling responsible!
I would also like to mention Fortunatus Joseph, one of the AIESECers who supported Lea in Tanzania. His story with Lea is simply incredible! Lea always expresses that Fortunatus does not hesitate to make sacrifices even when Lea has a health problem that Fortunatus cares about giving a good experience for volunteers. It is possible to say that being a volunteer is a very good example of feeling responsible. The joy of learning that he himself, as an AIESECer, wants to take on further leadership roles at AIESEC is indescribable because the world needs brave young leaders like Fortunatus more and we look forward to seeing him in his next leadership roles!
While we know that war, hunger, and inequalities continue to exist in the world we live in, we at AIESEC, just for this year from January 1, 2023:
We enabled more than 1800+ young people from around the world to take the first step and choose their projects with AIESEC to become global volunteers!
We have enabled more than 600+ young people to change their countries and witness how their lives have changed positively in 6 weeks in a different country, discover their limits, contribute to the solution of global problems in the world, and activate their leadership!
Lea will continue to volunteer at AIESEC to help more young people build their own leadership experience in AIESEC Germany.
Start writing your inspirational story just like Lea and Fortunatus today!
16