The ongoing armed conflict in Ukraine has caused extensive damage and suffering to the Ukrainian people. The conflict began in 2014 when Russian Federation forces annexed Crimea from Ukraine. Since then, fighting has erupted between Ukrainian forces and pro-Russian federation separatists in eastern Ukraine, leading to thousands of deaths and millions of displaced people. Last year, the Russian Federation launched a full-scale invasion of Ukraine, resulting in further destruction and loss of life.
As a global non-partisan organization, AIESEC stands firmly for peace, and our message is always clear; we put peace above all and stand against the Russian Federation's unprovoked full-scale invasion. In response to the crisis, AIESEC launched a series of actions to support the people of Ukraine. Specifically, raising awareness about the full-scale invasion through social media and providing our network with trusted donations and information resources.
On the third day of the virtual International Presidents' Meeting last year, we were shocked to wake up to the news of the full-scale invasion. We were in constant communication with both sides during that difficult period, and AIESEC and its global office immediately adapted the agenda of our annual international conference to enable discussion and support for those impacted the most.
AIESEC as a Global Organization
As an international network organization, our most precious asset is our collective action as AIESEC is present in more than 100 countries and territories, especially with a handful of entities in the Europe region. Following the output of our support and ideation space from our International Presidents' Meeting, we collectively launched an internal donation campaign and provided support for logistics and transportation to evacuate our Ukrainian members and their loved ones. We managed to provide more than 100 accommodations placements for those in need from Ukraine.
Through our network, we also compiled a list of support available in other countries and territories for Ukrainians. The list included ways to access medical care, mental health support, government institutions, embassies, NGOs and accommodation.
Leo's story is one of empathy and support in the face of tragedy. As the National President of AIESEC in Portugal at the time, she woke up to the devastating news of the full-scale invasion. However, instead of feeling helpless, she said, "after the space at the global conference, I felt empowered to take action from my stand as the director of a youth leadership movement." She was among a network of national presidents and members in the Europe region that decided to take action: Their first was to help Ukrainians evacuate by connecting them with people they knew in neighboring countries, while raising money to support those fleeing the war. A collaborative effort was made possible especially by AIESEC in Romania, AIESEC in Georgia, AIESEC in Turkey, AIESEC in Austria, AIESEC in Italy, AIESEC in Portugal, AIESEC in Germany, AIESEC in Spain, Europe Regional Office, and AIESEC International.
Leo says about her learnings, "Throughout this experience, I have learnt what suffering means. I have learnt more about empathy, and it made me believe more in the purpose of AIESEC, and the platform enabled me to make a real impact in the time of need."
AIESEC in Ukraine
Inside Ukraine, members of AIESEC in Ukraine have been tirelessly working to support those affected by the ongoing conflict. In collaboration with different NGOs, AIESEC in Ukraine organized the LEAD for PEACE project for both humanitarian and educational aid, supporting 138 requests for assistance for those needing housing, clothing, food, and medicine. The organization also placed a special focus on EduUp – an educational program under LEAD for PEACE catered to supporting children affected by the war. The program has attracted more than 8,700 children and worked with 250 schools to provide various training, forums, and projects to foster active citizenship and maintain peace in Ukraine.
AIESEC in Ukraine is committed to continuing to help vulnerable children impacted by the conflict, and they are currently running a fundraiser to support this important cause. Children are a particularly vulnerable population during times of conflict and are often victims of violence, hunger, disease, and a lack of access to medical care. That said, please kindly consider supporting the children who have suffered due to the full-scale invasion. Learn more about our efforts and how you can contribute by visiting the link: aiesec.ua/
Despite the ongoing full-scale invasion in Ukraine, local committees of AIESEC remain dedicated to developing leadership skills in young people. They strongly believe that developing such skills is crucial in resolving conflict. Despite the challenging circumstances, members of AIESEC in Ukraine have also been organizing various impactful youth events. These events include the renowned Youth Speak Forum, which brought together 1800 delegates to foster personal growth and leadership development. Through these gatherings, young people can come together, learn from one another, and develop important skills such as communication, critical thinking, and problem-solving.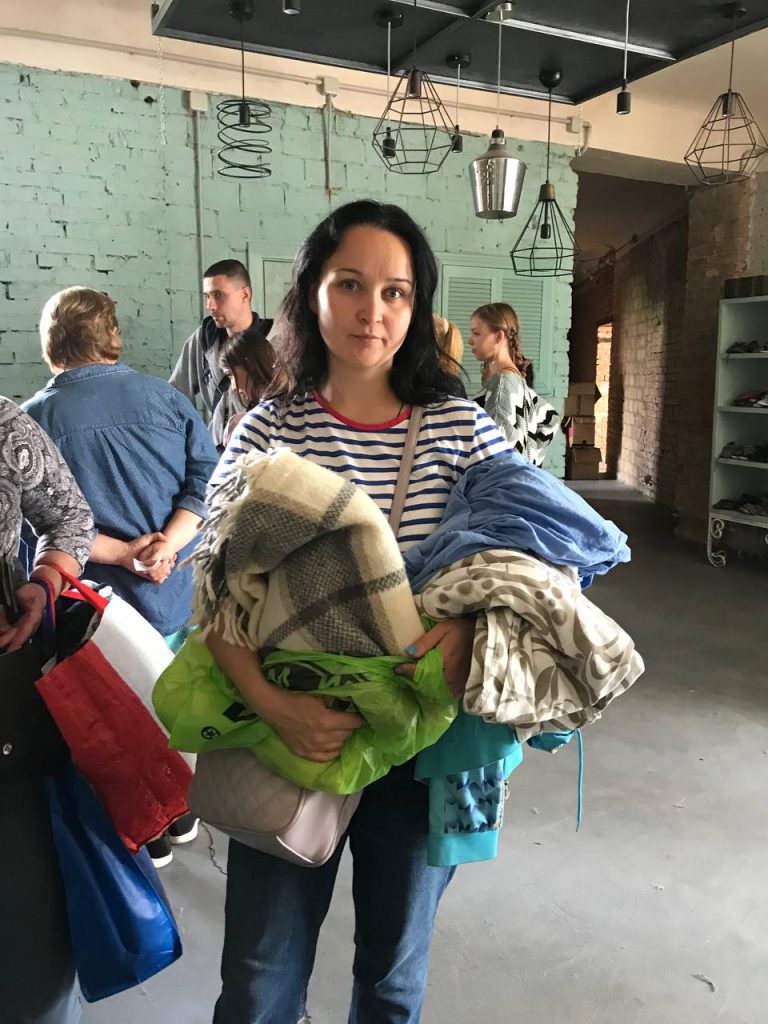 Members of AIESEC in Ukraine have shown remarkable dedication to creating a positive impact in their communities and beyond, despite the ongoing conflict and uncertainty. Through various events, members have raised approximately 160,000 hryvnias (5900 CAD) in donations, which were then transferred to support projects and funds of fellow partners. This demonstrates their unwavering commitment to making a difference and highlights the positive impact that young leaders can have on the world.
AIESEC in Ukraine is building a brighter future for their country and beyond by focusing on youth development and leadership. They firmly believe that investing in young people is an investment in the future, and they are passionately dedicated to providing opportunities for their growth and success. Despite facing significant challenges, AIESEC in Ukraine is an inspiring example of the power of youth leadership and the importance of remaining committed to positively impacting the world.
Future Steps for AIESEC
While we understand that our actions may not entirely relieve the suffering of the Ukrainian people, we believe that every effort counts. AIESEC aims to develop young leaders by providing them with leadership opportunities to transform themselves into better leaders and individuals who can create a more significant impact in the future. Going forward as the global office, we plan to continue our support towards our national office in Ukraine and their donation campaigns, explore new ways to support the sustainability of the national chapter, and support their local projects in driving the impact inside affected communities.
AIESEC is determined to continuously improve and increase our ability to mobilize the AIESEC network to support the world's pressing crises. We are striving to raise more awareness and empower our members to take action, as we are committed to making a difference and staying true to our mission statement: Peace and Fulfillment of Humankind's Potential.
Ways to Support
INTERNATIONAL UN DONATION SOURCES
International UN Donation Sources
UN News to access all UN official donation sources
news.un.org/en/focus/ukraine/donate
Office for the Coordination of Humanitarian Affairs (OCHA)
crisisrelief.un.org/ukraine-crisis
United Nations High Commissioner for Refugees (UNHCR)
giving.unhcr.org/en/ukraine/
World Food Programme (WFP)
donatenow.wfp.org
United Nations Children's Fund (UNICEF)
help.unicef.org/ukraine-emergency
International Organization for Migration (IOM)
donate.iom.int/ukraine
United Nations Children's Fund (UNICEF)
unfpa.org/donate/Ukraine
UN Women
donate.unwomen.org/en/ukraine
World Health Organization (WHO)
Ukraine.who.foundation
UN Educational, Scientific & Cultural Organization (UNESCO)
unesco.org/en/ukraine-war
UKRAINAN DONATION SOURCES
AIESEC in Ukraine donation to children affected
send.monobank.ua/jar/3R7Evbbgc5
Save the Children
support.savethechildren.org
National Bank of Ukraine for Humanitarian Assistance to Ukrainians
bank.gov.ua
HelpUkraine
helpukraine.center/en
Caritas Ukraine
caritas.org/where-caritas-work/europe/ukraine/
Operation Palyanytsya
helpukraine22.org
Stay Safe UA
staysafeua.org/
Leleka Foundation
leleka.care/donate
Razom for Ukraine
razomforukraine.org/donate
United Help Ukraine
unitedhelpukraine.org
The Center of Cardiac and Vascular Surgery at Lviv Regional Clinical Hospital
justgiving.com/fundraising/cardiac-surgery-lviv
12