The partnership between AIESEC International and World Merit is bringing a wide array of opportunities to the AIESEC community in 2018. World Merit offers rewards and opportunities to young change-makers in exchange for their action towards tackling social issues in their local communities. They have an online platform where they host their global community and facilitate the gameification of social action.
Apart from regular opportunities that their members can access through its online hub, World Merit is bringing three key competitions to the World in 2018. Each of them offers diverse and unique opportunities such as a free trip around the world, an excursion to Antarctica, meeting with world leaders and spots at global conferences, just to name a few. The 2018 competitions are:
Team2030: A global challenge for teams of five, challenging them to create a significant impact towards the Sustainable Development Goals in their respective local communities. The participating 200 teams will be invited to key World Merit events in New York and Marrakech. The top performing winning teams will also get to go on an excursion to Antarctica, amongst other opportunities.
Destination2030: World Merit's iconic global hunt for a Global Ambassador is back under the fresh banner of Destination2030. This year AIESEC is a key partner for this competition which previously attracted 150,000+ applications from 190 countries during the first three editions. The ultimate prize is the appointment of the World Merit Global Ambassador for the year 2019 who will get to travel the world representing youth to world leaders and leading organizations around the issues and initiatives related to the Sustainable Development Goals. Destination2030 goes live at the end of April 2018 and applications will be accepted until 5th July 2018. The competition will take 16 finalists to Riyadh and Cascais for the final series of challenges to yield the winner.
Storyteller2030: A parallel global hunt for a talented and creative (digital) storyteller, who will shadow the Global Ambassador in 2019 around the world. This person will be tasked with creating engaging and informative content on a regular basis and keep the world updated on the daily episodes of the Global Ambassador. Storyteller2030 goes live in later half of May in 2018 and entries will be accepted till the end of June. This competition will host the final challenges in London, Riyadh and Cascais in the second half of 2018.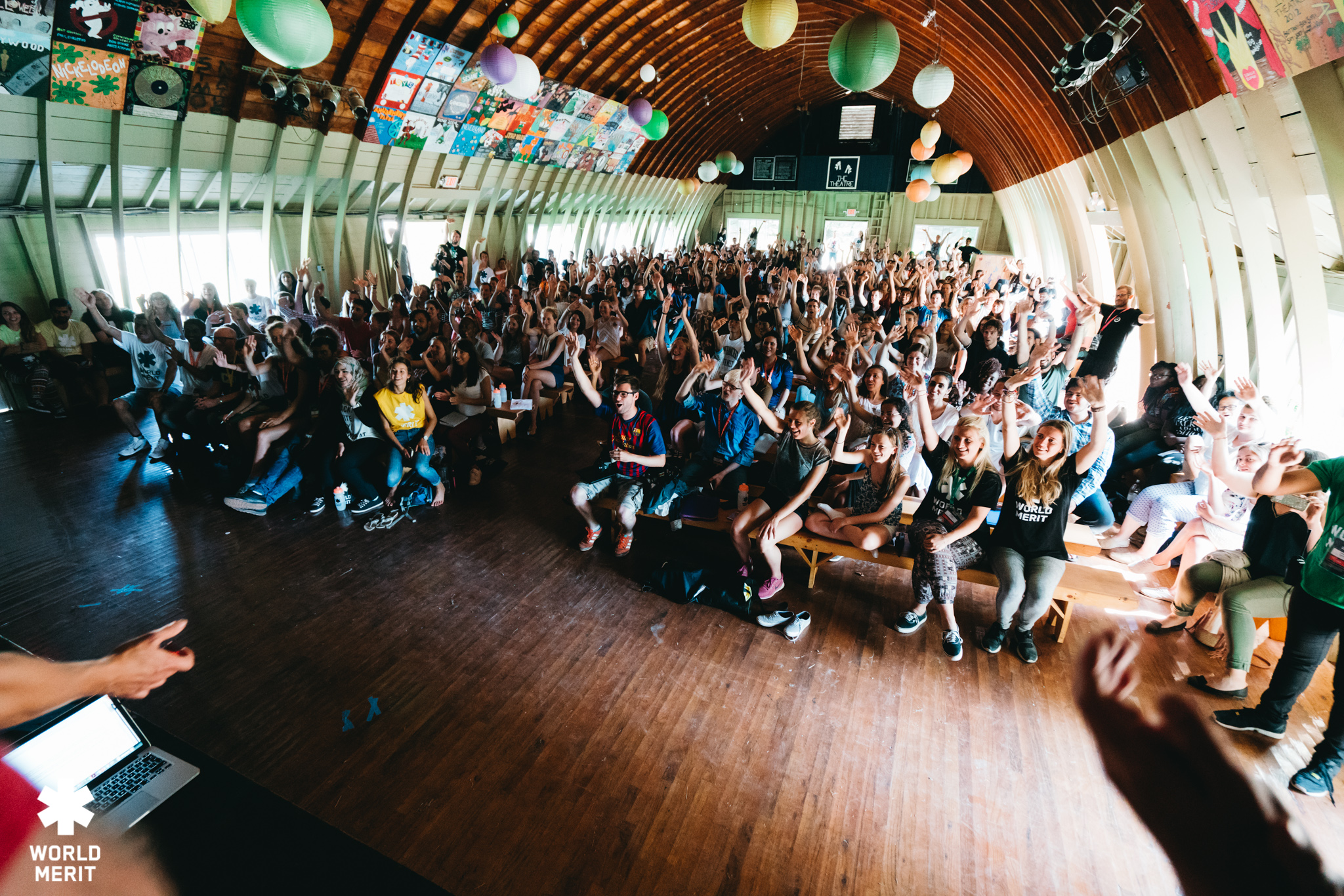 In addition to these competitions, World Merit is also accepting applications for the third edition of its flagship program, Merit360, being hosted in the United Kingdom in August-September 2018. Merit360 brings people together into global teams who go through an intense program to come up with actionable projects to tackle each of the Sustainable Development Goals.
World Merit's first interaction with AIESEC happened in December 2015 at the AIESEC Youth Action Summit in the UN Headquarters, New York. The two global movements signed an official partnership in 2016 to work with each other under the Youth For Global Goals initiative.
"Both AIESEC and World Merit share a similar vision and value-set, making this a highly obvious and compatible partnership. We have had a tremendous participation and contribution from AIESECers, both current and alumni, in our previous Merit360 programs.The talent, drive, team-spirit and competitiveness we are hunting for in all our competitions are characteristic of any AIESECer and that is why we look forward to getting a huge volume of AIESECers participate", stated Chris Arnold, the Founder and CEO of World Merit. He added, "In the near future, AIESECers will also be able to register their impact they create through their AIESEC projects on our mobile app and earn Merit points that they can redeem for opportunities and rewards."
About World Merit
World Merit is a growing community of youth taking action to make a positive difference locally and globally. They support young people of merit in joining and developing projects and programs aimed at achieving the United Nations Sustainable Development Goals, and reward their actions with life-changing opportunities.
7