Movies have the potential to make us think about life and even change our perspective on the way we are living. Besides the entertainment, watching a movie can inspire you to search for new experiences. We gathered 5 tips on movies about travel and self-awareness that could inspire you to live a leadership experience abroad:
The Secret Life of Walter Mitty (2013)
Walter Mitty is an employee at Life magazine, spends day after monotonous day developing photos for the publication. To escape the tedium, Walter inhabits a world of exciting daydreams in which he is the undeniable hero. Walter fancies a fellow employee named Cheryl and would love to date her, but he feels unworthy. However, he gets a chance to have a real adventure when Life's new owners send him on a mission to obtain the perfect photo for the final print issue.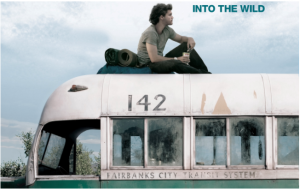 Into The Wild (2007)
Christopher McCandless, son of wealthy parents, graduates from Emory University as a top student and athlete. However, instead of embarking on a prestigious and profitable career, he chooses to give his savings to charity, rid himself of his possessions, and set out on a journey to the Alaskan wilderness.
Eat, Pray, Love (2010)
Liz Gilbert thought she had everything she wanted in life: a home, a husband and a successful career. Now newly divorced and facing a turning point, she finds that she is confused about what is important to her. Daring to step out of her comfort zone, Liz embarks on a quest of self-discovery that takes her to Italy, India and Bali.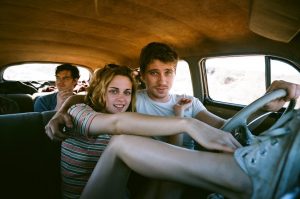 On The Road (2012)
On The Road is the story of Sal Paradise, an aspiring New York writer, and Dean Moriarty, a devastatingly charming ex-con, married to the very liberated and seductive Marylou. Sal and Dean bond instantly instantly upon meeting. Determined not to get locked in to a constricted life, the two friends cut their ties and take to the road with Marylou. Thirsting for freedom, the three young people head off in search of the world, of other encounters, and of themselves.
Wild (2014)
Driven to the edge by the loss of her beloved mother (Laura Dern), the dissolution of her marriage and a headlong dive into self-destructive behavior, Cheryl Strayed (Reese Witherspoon) makes a decision to halt her downward spiral and put her life back together again. With no outdoors experience, a heavy backpack and little else to go on but her own will, Cheryl sets out alone to hike the Pacific Crest Trail — one of the country's longest and toughest through-trails.
67