The exchanges AIESEC sends people on change not only them but the people they interact with. You go from person A to person B. Ever wondered what exactly is an AIESEC exchange? What are the outcomes? What do you actually end up learning?
Here are 5 Exchange Stories That Will Make You Want to Go Yourself!

Aliya goes to Malaysia. Finds family. And something else…
I always wanted to explore the world as a solo traveler and meet people belonging from different cultures. While exploring my options, I came across AIESEC that offered exactly what I was looking for, and it was way more than what I was expecting. It gave me an opportunity to work towards making the world a better place.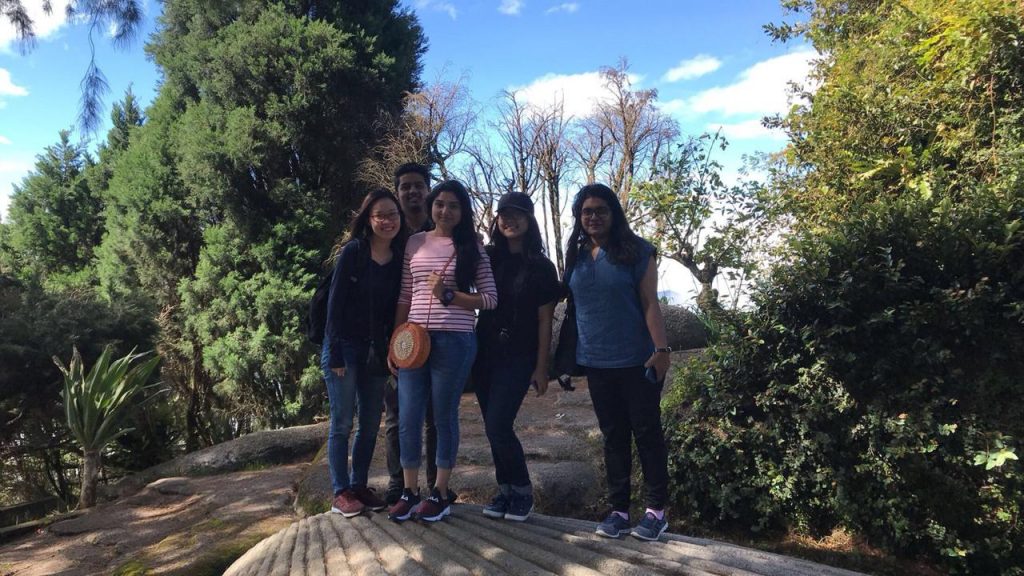 The best part about my project was to meet and live with people from different parts of the world. I went for my exchange in previous winters to Malaysia and this was one of the best trips that I had in my life. I was volunteering at Urban Hijau (University of Sunway). Our main motive in this program was to learn about Perma-culture and organic farming. Well, my first day at my workplace was quite hilarious, to be honest. It was fearful. But now when I sit down and tell someone about it, we usually laugh around and cherish the moment. I was shocked to see the workplace as I saw a lot of insects and apparently I was inside a mini jungle; the only thing missing were wild animals. After the farm tour, when I sat with my supervisor, I asked him if there would be anything dangerous around and he quite calmly responded with "Even a mosquito can kill you! But yes, around the farm you might find some monitor lizards, grubs and snakes. I've seen two of those." Me being unaware of the fact that a lizard could be called anything other than a just lizard was beginning to feel like a whole new kind of disappointing. For there was a lizard that went by the name "monitor lizard." Which was quite insightful. Really. Not a fan of lizards.
How big could be? But oh, was it big…
The very man from before described a live monitor lizard to me. He pointed out the size of its arm and what the scales on its body were for. How they lived, colonized, and did about every bit as much you'd expect a human being to do.
Wow. Lizards have a life.
Apart from this liberating discovery about lizards, I made so many friends! At the starting of the project, we were just strangers. But as time went by, we became friends; later family. Having grown the kind of attached I did with them, it became super hard for me to say good-bye. For all of us. This AIESEC journey you start as a single traveler, but in the end, you become a part of a family.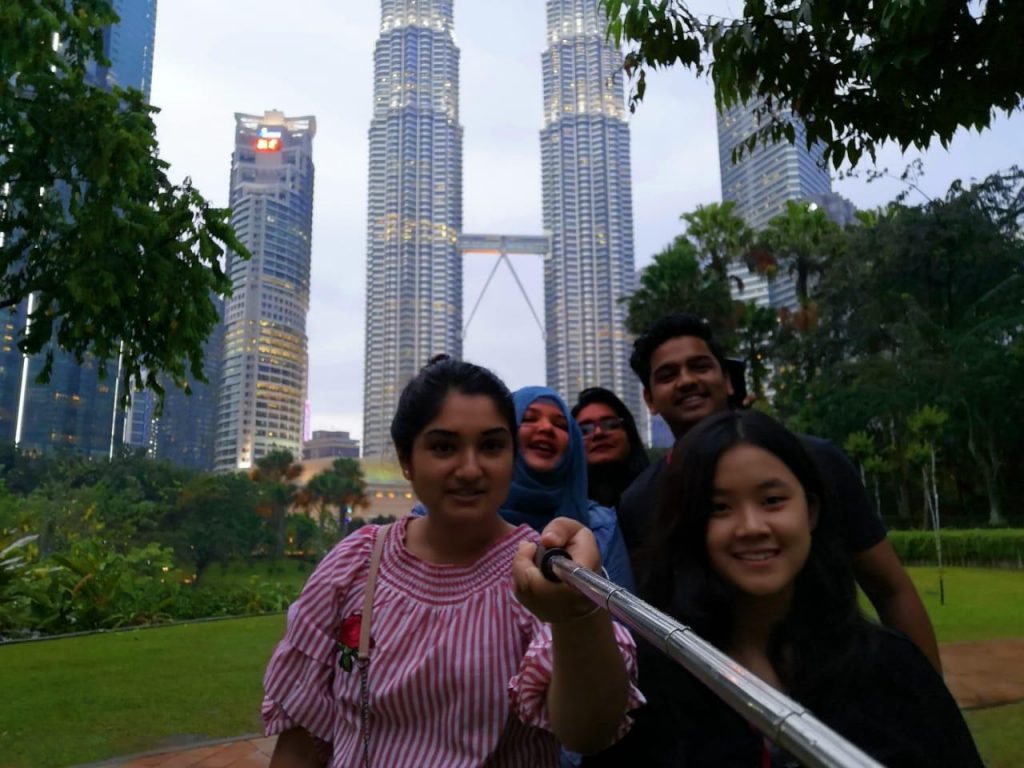 I found a whole new family… A family of five. Brought together from all walks of like. This kind of bonding is rarely experienced. Which is exactly why I am going for another exchange!
Even if takes touching a lizard or two.
Bhumika and the magic of patient love and encouraging words.
"Life is all about, its experiences. The true worth of one's life depends upon how many lives one has touched," says Bhumika who had an exceptional experience in Sri Lanka.
My exchange experience was an enchanting and an enlightening one. I went for my internship to Sri Lanka, it was a special (social) internship where I worked with and for differently-abled children, specifically autistic children and those with Down's Syndrome. This was the best experience of my life.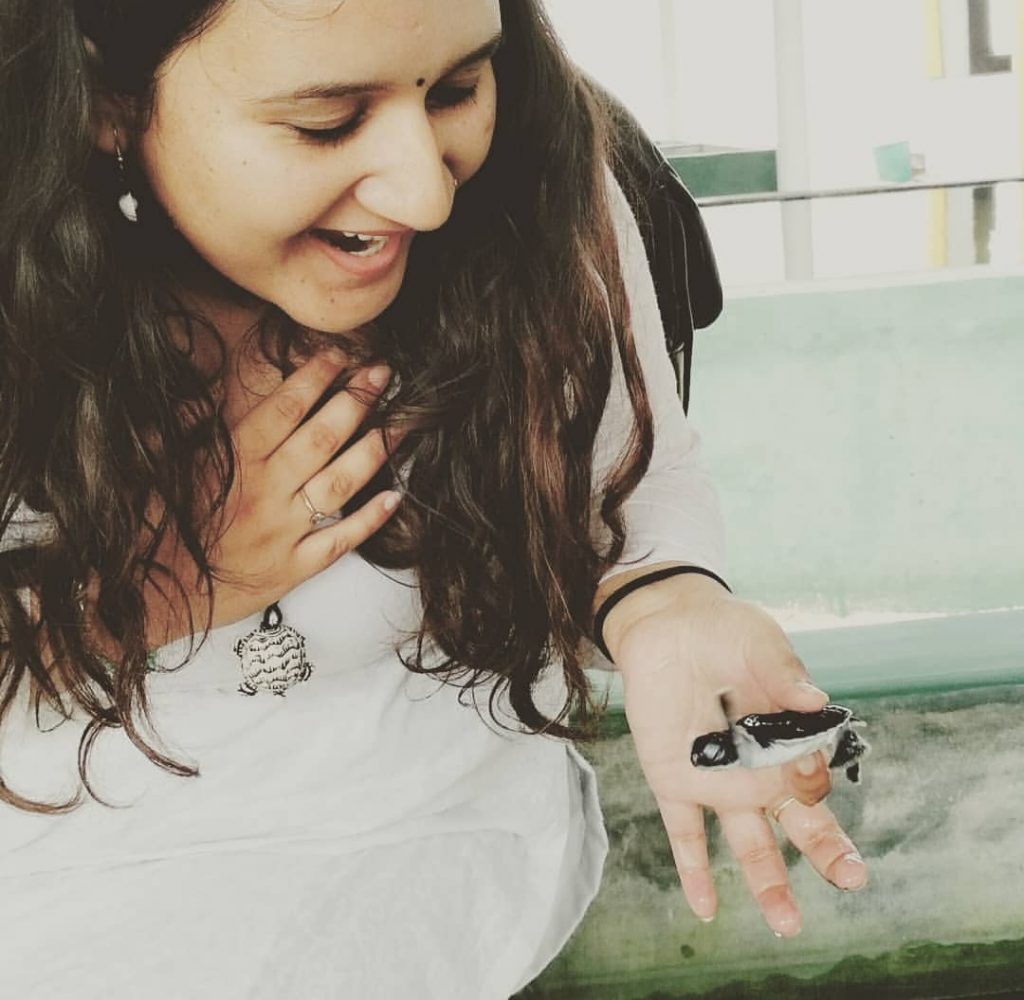 Traveling solo to another land, it gives you wings and great confidence. Talking to people whose first language is not the same as yours, learning about different cultures, food, and values, it is all really great. Just like they say it. Sri Lanka is resplendent and yet pocket-friendly, the people there are extremely helpful. My roommates there where from Germany, so in a way, I was learning about two different cultures and countries at the same time.
The most important learning from my experience were the values of patient love and the magic of encouraging words. Children with Down's Syndrome and autistic children need a lot of patience, love, and acceptance. It might take days to teach them the difference between the colors red and blue, but if you put in all the time and efforts, they'll learn and come out as rainbows, believe me! When these children learn something new, you have to appreciate them with a pat on a back like I did with Sheemara when she wrote her name in English for the very first time, "Sheemara, good girl, very good." Clapping for them will help even more, if you encourage them, only then they'll work further, otherwise they won't be able to connect with you and later feel you're just like any other instructor, a special instructor sent for special children with nothing quite special about them except the fact that they've been sent for special children.
When they learn and show, you'll feel proud along with them. They'll give you lots of unconditional love with open arms and many hugs. This is also with normal people if you see; you need to encourage them. If you really want them to grow, you must then not belittle them. This is also what psychology teaches.
Trust me, you'll love it. You'll understand the value of things that we take for granted and you'll realize that we can all be of some use and can really change and touch lives.
Should you choose to love; entirely and unconditionally.
Hassan Shaikh's "Perfect Summer."
A year into university and I was aching for a little time off when someone told me about AIESEC, an organization that sends you abroad for 6 weeks of "party." That last bit had me intrigued and made me sign up on their website. I wasn't really interested in anything apart from the overdue vacation so I signed up for the "quality education project" where my job would be to teach Turkish children the English Language and show them what it's like to be a Pakistani.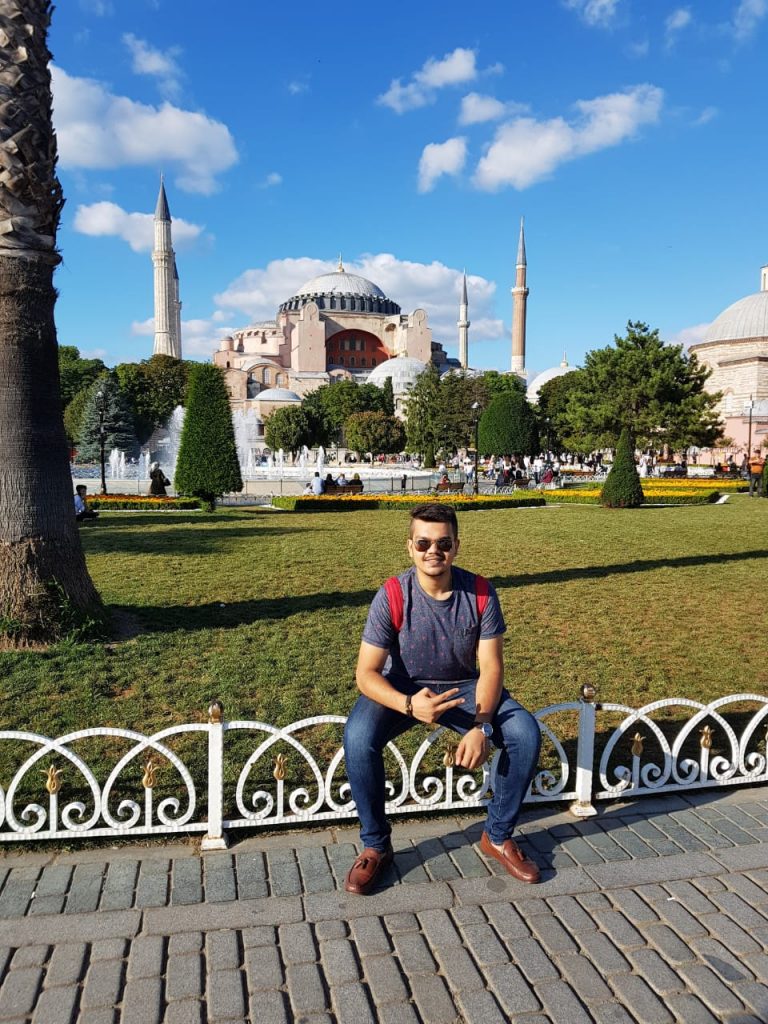 I flew out of Karachi, nervous yet excited; a first-time traveler. Hearing about how Turks were mischievous and a tad bit… eccentric had my guard up and ready from the minute I landed. The first week or so was spent whining and adjusting to the living situation and weather conditions, where a couple of us were deciding whether to ditch the project and go elsewhere or rent out an apartment where we had a working fan. Eventually, we settled on seeing through our commitment and exploring Turkey one weekend at a time (everything else cost too much). Mornings were spent teaching at Karsiyaka, evenings discovering Izmir, nights at Alsancak and on the (overcrowded) trains/busses all in between. The smile on all those kids made all our Monday blues disappear.
Missing the last bus back had become a habit when we grew fond of the locals we randomly ran into at AIESEC hill. Keeping my spending-the-night-kit before leaving in the morning had become a necessity; we never knew whether we would end up sleeping on the grass by Konak Pier or would go back to Abdullah's place for a boys' night. Gocberk had become our storyteller for when we had to stay back in Bornova. Somewhere in between we also found Sevgi who was the most amazing travel planner!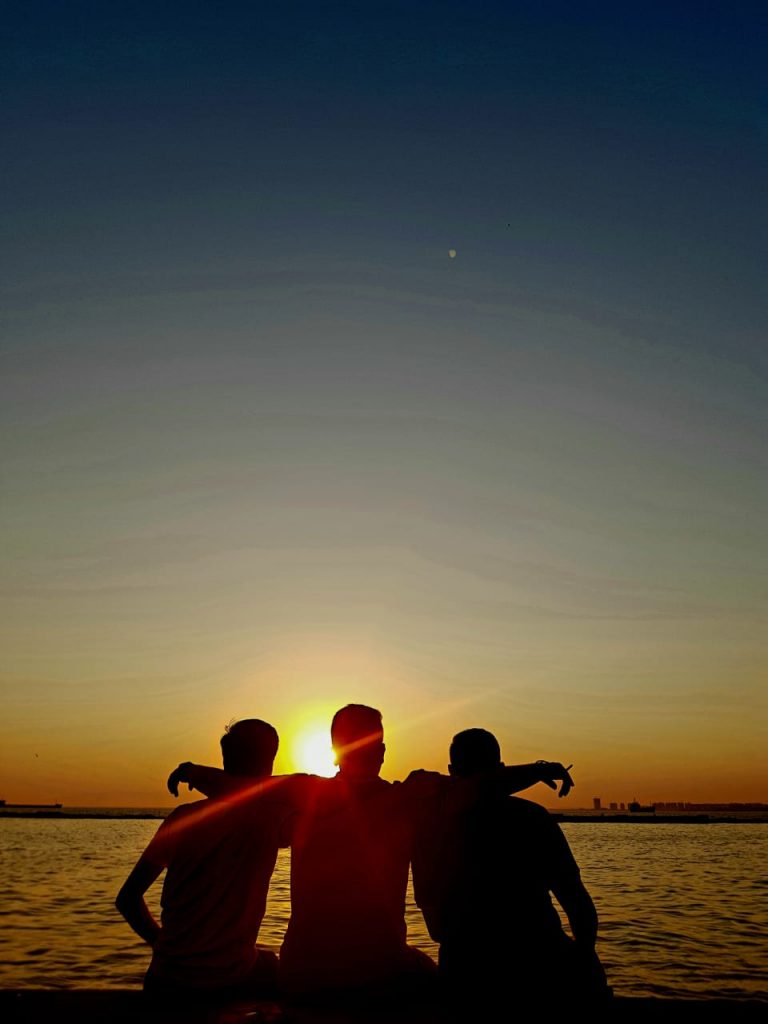 In the blink of an eye, the exchange seemed to have ended and we were all spending one last night at AIESEC hill singing "Dil Dil Pakistan." That's when I realized how much I had learned during those six weeks and that I had someone from my Step Up Family (a random name Hassan came up with for his gang) in over 20 countries. It's been almost 2 years and we're still in touch, as if our project had ended just a couple of days ago, but hadn't really. On my way back, I decided to do something in return for all that has been given to me and I saw that real beauty isn't in some place or some thing; it's in the people. Having spent practically everything, I came back with only a Lira and a thought: dreams do come true.
Going on an exchange was the experience of a lifetime, and it's a decision you will never regret.

Sameen Rizvi's journey towards "liberation."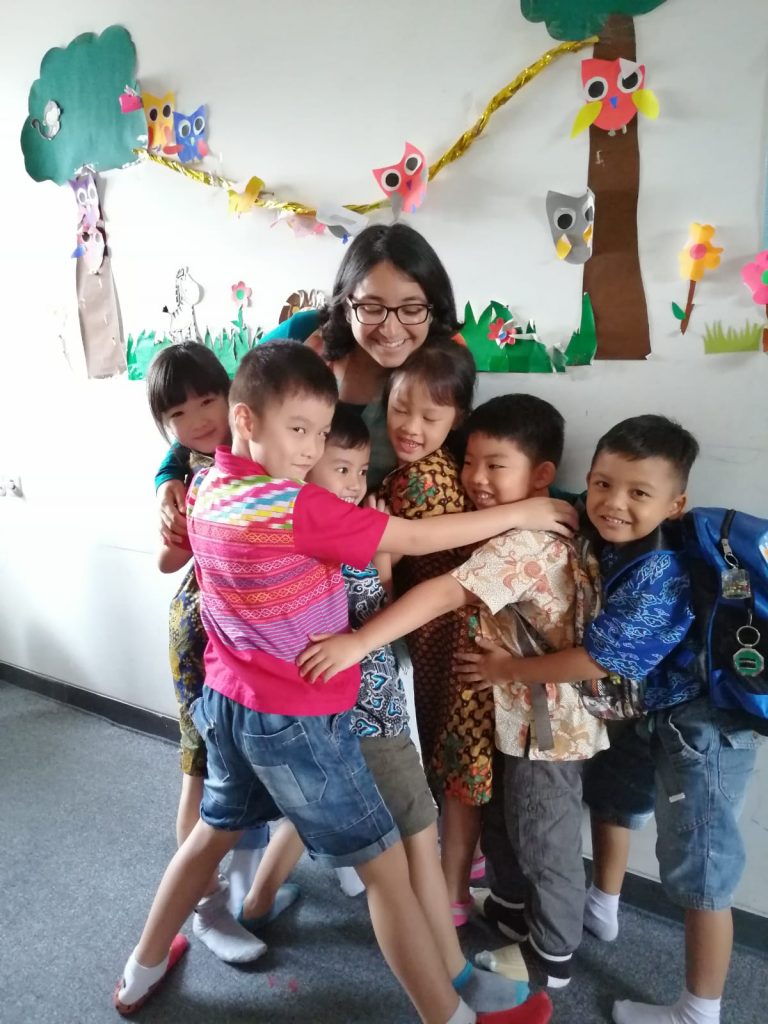 When I first arrived in Indonesia, I didn't really know what to expect. Although I was very excited to begin my journey, all on my own; at the same time clueless yet I told myself it's going to be worth it – and yes, it surpassed all my expectations! Two weeks into the experience and I already felt like any other local in Jakarta. As a language enthusiast, the culture, language and the open-mindedness of Indonesians immensely fascinated me. Little did I know that this journey would mold me into a whole new person and give me a fresh worldview.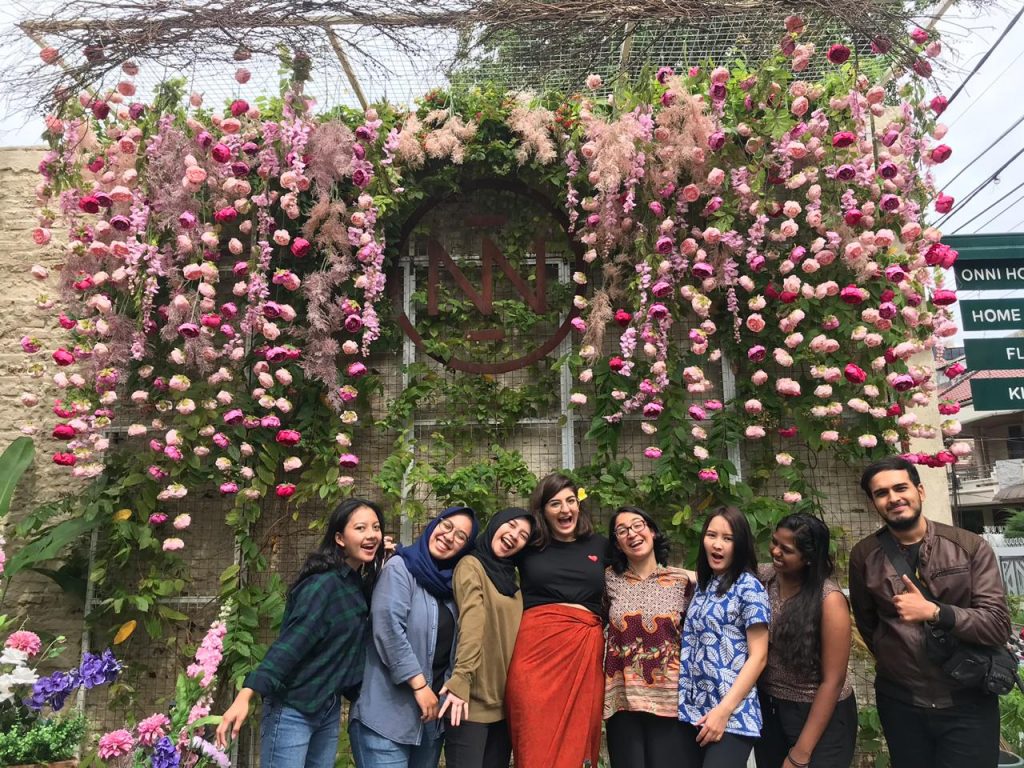 I had a lovely host family that ensured I always felt comfortable and at home. The school I taught in, had this atmosphere of warmth filled with cute tiny tots, eager to learn, and the teachers so kind and supportive was more than I could ask for!
What I loved about Indonesia was the friendliness of the people, food, and the lovely scenery – not to mention the rain. My teammates came from various backgrounds which helped me learn better and so much about their culture.
We also had an opportunity to work with/for some refugees for three weeks and believe me when I say, this was the best part of my experience overall. We got to learn so much through them – hope and resilience were two things I admired the most among my students. The gleam of hope in their eyes shone within, which really made me question my own perspective on life.

Anyone can be an agent of change, you just need to realize and there you go.

For the love of Chili and Tortillas — Sergio's story.
When I first told my mom that I would go to Culiacan, Sinaloa in Mexico, she asked: what are you going to do in that dangerous place? We live with so many stereotypes in our lives that we barely know what is true and what's not. Guess what, Mexico is not as dangerous as people think! What is true about stereotypes is that Mexicans love chili and tortillas. And everything turns to have some Mexican style touch (spicy).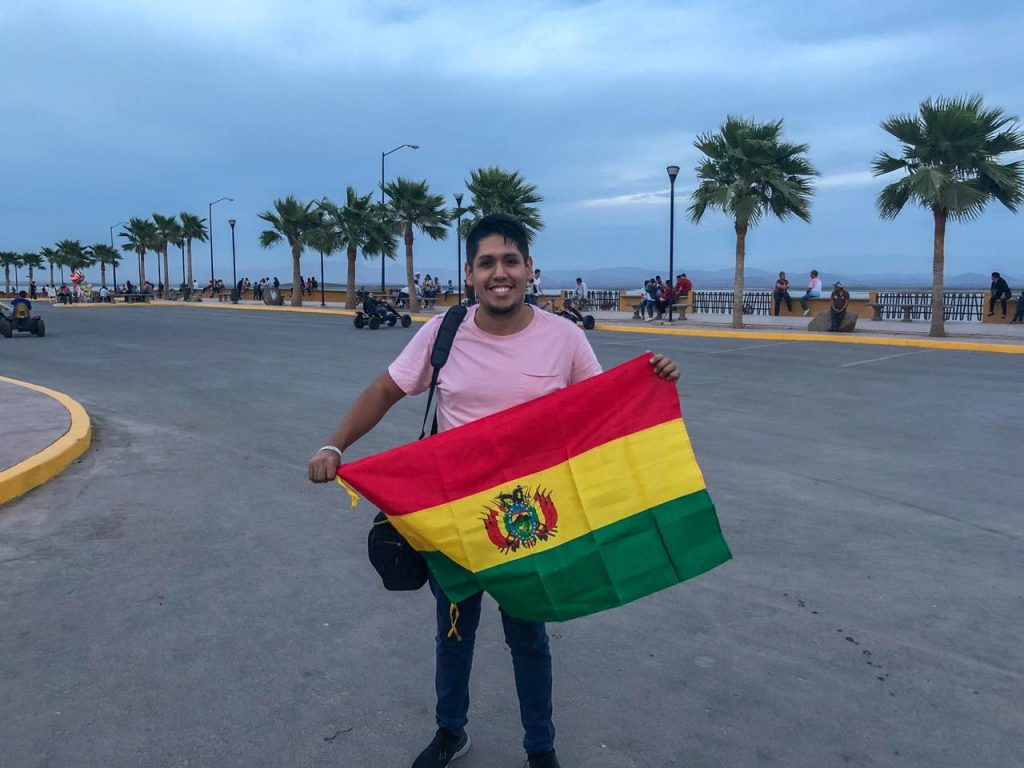 And then I met really wonderful people working at an NGO that takes care and rescues abandoned elderly. I figure out how we believe getting older is so easy but at the end is not like that, you become a child again. This experience helped me appreciate more of what my parents and grandparents did for me and that just a bit of love can make the difference. Sharing experiences, making them feel heard; helping them not to forget.
In the end, I returned a different person. Don't waste your time listening to stereotypes or being told what you should do. Do things that matter and things that can fulfill not only your pocket but those that can fulfill your heart. Remember where you come from makes it clearer to go where you want to go. In the end, just live the experience.
Awed to the core? Sign up now for an AIESEC exchange right here.
7