HBO's Game of Thrones, a television show based on George R.R. Martin's novel – A Song of Ice and Fire, has become one of the most hyped shows. The show has successfully achieved an international fan base and has received popular recognition from various critics.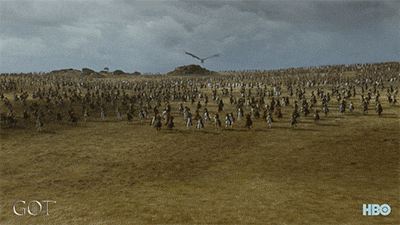 The story isn't simply thrilling and exciting; in addition, having provocative dialogues, charming characters with muddled and complex identities, and a convincing plot, however, it is even more than that.

The show runs further than our ordinary fantasy idealism. It is apparently one of the wittiest and most particular of shows on TV, which can make its audience marvel about what's happening by any means. With the inclusion of plenty of double-crossings, trickeries, and ruling control, the show likewise also teaches us more about life, connections, and leadership in our own life.

Here are some of the dialogues that teach you about leading yourself and those who put their faith in you in everyday life.

1."The lion doesn't concern himself with the opinion of a sheep." — Tywin Lannister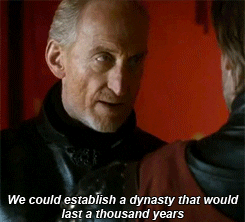 The manipulative, splendid strategist and aloof leader, Tywin Lannister, urges you to stand firm in your convictions. He is known for his liberated and dominating attitude to guarantee that the Lannister heritage lives on. His rules dependent on what he feels is right and never enables anybody to dissuade his decisions.

Usually, leaders are either settling on decisions they made with other people lest their choice should affect others. Being a leader you will undoubtedly settle on the choices you made for the benefit of all and not just for yourself.

But, you also need to figure out how to stand firm in your convictions. Try not to let the individual decisions of others make you question your own.
2. "The man who passes the sentence should swing the sword." — Eddard "Ned" Stark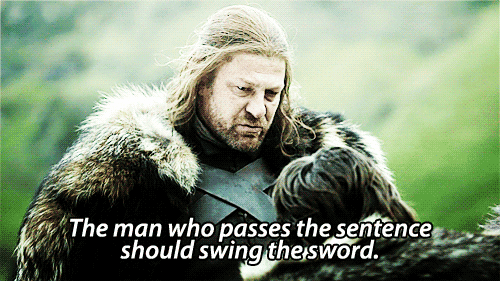 Ned Stark is known for being a respectable and a simple man in Game of Thrones. His character is one genuine case of being an effective leader. He generally means what he speaks and speaks what he means. Ned puts his swords to his words and doesn't avoid his duties regardless of how harsh they could be.

A genuine and true leader is somebody who can be a good example in all perspectives. You should be responsible and must enact the qualities you need others to pursue. Remember, your followers and people are watching you so you ought to embody the best to be an example. Assume responsibility and inspire greatness upon those you lead.

3. "I'm no ordinary woman. My dreams come true." – Daenerys Targaryen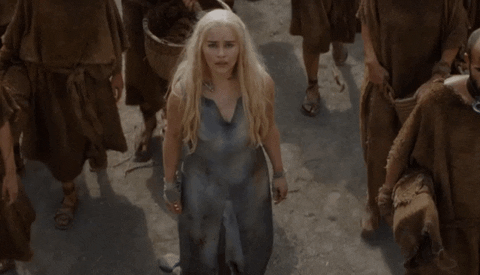 Daenerys, the mother of dragons, knows precisely what she wants and what she dreams for. Despite the struggles and battles she has survived, Daenerys has never been one to underestimate herself.

She had no training of commanding and instructing a military, yet she picked up confidence and solidarity to lead the Dothraki army in the wake of understanding her value.

As a leader, you need to work on having confidence in yourself so others will confide in you. Never underestimate the things that you can do as you lead people. Show what you can and keep improving at it. Just as Daenerys, realize how extraordinary you are and don't underestimate your value.

You are a leader so act like one.
4. "Never forget what you are, for surely the world will not. Make it your strength. Then it can never be your weakness. Armor yourself in it, and it will never be used to hurt you." — Tyrion Lannister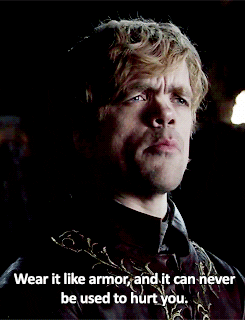 Tyrion Lannister may be not-that-tall, yet he is known for being great at leading behind the scenes. His mesmerizing capacity to see everything with an alternate point of view is the thing that makes him stand out among all the best characters in the show.

In spite of the fact that he had been humiliated almost throughout his life, he compensates for it with his wit and knowledge. Tyrion is driven by nothing other than his qualities and will do nothing short of enduring the tortures his very own existence is liable to bring him.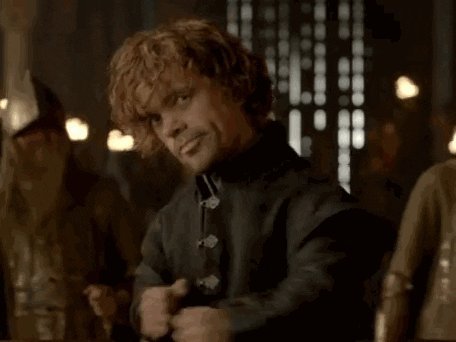 As a leader, Tyrion ought to motivate you to find your qualities and use them to accomplish your objectives. By understanding your qualities, you can concentrate on what you are great at and you can additionally build up your skills to turn out to be increasingly viable in leading individuals.

We at AIESEC also offer certain programs where you can explore and enhance your abilities and leadership skills. Find out more here!

Found a quote you like? Have any of your own that you found inspiring while binging on GoT? Go ahead and have your say in the comments below!
And have fun watching season eight!
35